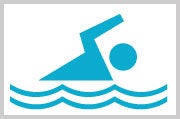 These days it isn't enough just to make healthy food choices or to try to squeeze in 30 minutes of exercise a day. Fortunately, health websites are improving, and you can turn to one or more to track your performance, manage your nutrient intake, and choose the right kind of doctor to see when things go wrong. With the following five new and growing sites, you can push yourself to new levels of health and fitness, without straying too far from your daily routine.
Earndit
Exercise has long-term benefits, sure, but long-term benefits rarely beat short-term gratification. Let's face it: When it's cold outside, sleeping in usually wins out over taking a run. But the creators of Earndit are trying to tackle that gratification problem by awarding points to users depending on the intensity and length of each exercise activity that users perform. Build up enough points, and you can win rewards such as gift cards, energy bars, or even time with a personal trainer.
One thing about Earndit, though, is that it isn't a stand-alone site. To keep participants honest, Earndit requires users to monitor their miles run or iron pumped (or the like) with a GPS-based activity tracker such as Nike+ or EveryTrail, or even with Foursquare (for checking in at the gym). As a result, Earndit isn't a great choice for people who do a lot of indoor exercise at home, such as stationary biking (although the company says that will change in the near future). For an extra edge, you can compete with other users–people you do or don't know–in "challenges" that users and sponsoring companies make up.
Simplee
The record-keeping website Simplee provides invaluable insight into health insurance costs and benefits. Tracking health expenses and insurance coverage can be hard, not only because most insurers provide byzantine receipts of the services rendered, but also because in a lot of cases health insurance providers are difficult to contact. And for most people, once you're need of health care, you don't want to waste time sifting through medical bills to understand what you're paying for.
Simplee is also a great long-term solution for tracking expenses. Since it keeps a history of all medical bills (protected by SSL 256-bit encryption), you won't lose your medical history when you switch health care providers. The site even helps you find in-network doctors and breaks down the specifics of your particular plan in a visual and simple way, so that you know what's covered at all times. You can see expenses detailed by family member, and view how much you owe on larger bills, too. Among all of its other benefits, Simplee also reviews your bills for any mistakes–and it can help you shop around for better deals available to you and your family.
Calorie Count
About.com developed the interactive Calorie Count website to help users track calories and exercise. When you set up an account, you can enter your age, gender, current weight, and weight goals to receive a ballpark range of how many calories you should eat each day. Then, you can record your calorie intake using the crowdsourced list of roughly 220,000 foods, ranging from raw items such as "an apple" to specific brands like "Starbucks Iced Mocha Frappuccino Light Blended Coffee no whipped cream."
One of the most frustrating things about other online calorie counters is that you make meals for dinner, but you don't always make "5 oz. chicken, grilled" and "1/2 cup of white rice." Instead, you make sauces, casseroles, and marinades. Calorie Count solves this problem by letting you enter recipes and analyzing how many calories are in that meal, as well as in each of the ingredients. You can also track activity duration (Calorie Count will estimate how much you've burned), and read helpful articles about staying fit and eating healthy.
Livestrong.com
Similar to Calorie Count, Livestrong.com lets you track calories, activity, weight, and water consumption, but it can tailor the information and motivational articles you receive within the site based on whether you're a man or a woman. In addition, Livestrong can help you achieve many different goals aside from healthy eating.
With the "Loops" tool, for example, you can draw regular courses for running, biking, or hiking in your neighborhood, and share them with other members who might live in your area. The "My Quit Coach" feature sets smokers up with personalized plans and motivational tools to help them kick the habit. Another feature, "Text-2-Eat," is for the very dedicated: If you're out and about, and trying to decide between a muffin and a croissant, you can text your choices to Livestrong and see a rundown of the health benefits (or detriments) of each food. Finally, Livestrong taps into the game-like aspect of Earndit by letting users set up "dares," or message boards where people challenge each other to reach healthy goals, such as running so many miles in a week.
RunKeeper
As both a website and an app, RunKeeper fills some of the holes inherent in self-reported activity trackers. Turn on the Runkeeper app while you run, bike, or hike, and it will track your distance, speed, and elevation the whole way through. When you return from the workout, Runkeeper syncs the information with the website; you can manually input other types of activity, as well. You can even create interval workouts by prerecording audio cues instructing you to change the pace or style of your workout at a specific time. At any time, you can share your stats on Facebook or Twitter, see your miles per hour, and map your route as well.