California Democrat, Rep. Zoe Lofgren, believes that a controversial new anti-piracy bill introduced Wednesday in the House of Representatives could mean "the end of the Internet as we know it." Hollywood, content creators, and groups such as the Teamsters, on the other hand, support the bill arguing it will save and protect U.S. jobs.
Rep. Lofgren spoke to CNET Thursday afternoon adding her voice to a growing number of groups in opposition to the bipartisan anti-piracy bill called the Stop Online Piracy Act, or SOPA.
SOPA (PDF), which is modeled partly after the Senate's PROTECT IP act, will allow copyright holders to obtain court orders to block sites that allegedly infringe on their property. Targeted sites would include sites operated for the sole purpose of infringement (or that "have only limited purpose or use other than" infringement), as well as any site that "engages in, enables, or facilitates" infringement.
The heavy-handedness–and broadness–of the bill is troubling to many people. The Electronic Frontier Foundation (EFF), calls SOPA "disastrous" and "the worst piece of IP legislation [they've] seen in the last decade."
According to the EFF, SOPA would essentially allow copyright holders to force service providers to "disappear" certain websites, which endangers both Internet security and sends a "troubling message to the world: it's okay to interfere with the Internet, even effectively blacklisting entire domains, as long as you do it in the name of IP enforcement."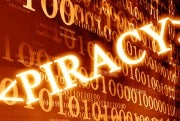 Not only is SOPA too heavy-handed–blacklisting an entire domain can mean effectively shutting down thousands of sites that didn't do anything wrong–its wording is vague. After all, sites that "engage in, enable, or facilitate" infringement could include anything from a blog that links to a YouTube video, to YouTube itself.
SOPA was introduced by Rep. Lamar Smith (R-Tex.), and is backed by 11 Republican and Democratic co-signers. It will also make streaming copyrighted material a crime, punishable by up to five years in prison.
Rep. Lofgren, whose congressional district includes the heart ofSilicon Valley–Santa ClaraCounty, which houses most ofSilicon Valley's capital,San Jose–plans to head congressional opposition against SOPA.
This isn't her first time in the copyright legislation game, either–she's previously expressed concern about the Combating Online Infringement and Counterfeits Act (COICA), she has argued that "the focus on copyright has almost been an impediment for content owners to really embrace streaming and to really understand how to make money utilizing the Internet," and she has been called a "Congresswoman who actually understands how the Internet works."
Rep. Lofgren will have much support from her Silicon Valleycolleagues. In May 2011, Google chairman Eric Schmidt vowed to fight the PROTECT IP Act, which is SOPA's big Senate brother.
"If there is a law that requires DNSs to do X and it's passed by both houses of Congress and signed by the President of the United States and we disagree with it then we would still fight it," Schmidt told The Guardian.
"It doesn't seem right. I would be very, very careful about that stuff," Schmidt said, warning about the dangers of setting the precedent of cutting off Internet access.
Many well-known tech venture capitalists agreed with Schmidt's position. Fifty or so VCs, including Marc Andreessen, Fred Wilson, and Vinod Khosla, wrote an open letter to Congress in June 2011. In the letter, the VCs noted that, while they "appreciate [the PROTECT IP Act's] goal of combating sites truly dedicated to infringing activity," they were concerned that it would "undermine the delicate balance of the DMCA and threaten legitimate innovation."
According to the VCs, the PROTECT IP Act was "ripe for abuse" and had "limited oversight and due process" and would put American innovators and investors at a "clear disadvantage in the global economy."