Apple may soon let you throw away your television remote and instead simply tell your TV what to do with commands like, "Switch to the Jets game on ESPN at 6 p.m." At least, that is reportedly Apple's vision for a new TV running a version of Siri, Apple's digital personal assistant that debuted recently on the iPhone 4S.
The Apple TV version could ship as early as 2013, according to reports in The New York Times.
Apple already offers a set-top box called Apple TV that connects to your television with access to the iTunes store and other services such as Netflix. But rumblings about an Apple TV set have been getting louder in recent days ever since Walter Isaacson revealed in his new authorized biography of Steve Jobs that the late Apple chairman was working on an Apple-branded television.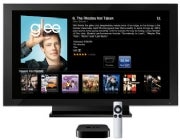 In the book, Jobs said he wanted to create an easy-to-use TV set that seamlessly syncs "with all your devices and with iCloud." "It will have the simplest user interface you could imagine," Jobs told Isaacson. "I finally cracked it."
After talking to Apple employees, suppliers and "people close to the company" the Times reports Apple is most definitely working on a TV and there's little doubt it will ship in the coming years.
The prospect of an Apple television set that can sync content with your devices, pull down items from iCloud, and, presumably, run apps is enticing. But how practical will this set be? Is Siri ready to be the primary interface for such a central device in your home? How will broadcasters take to the new television, will they embrace it or panic?
Here's what I'm wondering.
Wanted: Internet
In the iPhone 4S iteration of Siri, your device must be connected to the Internet for voice commands to work, and the same is true of Google's Voice Actions for Android. This is because phones have relatively constrained processing power in contrast to PCs, so voice commands are processed on company servers and then sent back to the handset.
That could be a problem for your new Apple TV set should your Internet connection ever go down. Now, it's likely that Apple would account for this by having at least some of Siri's voice processing be able to work without Internet connectivity, but how much Siri functionality can you reasonably expect to have if you lose connectivity for a few hours?
Are We There Yet?
Voice commands may be novel to use right now, and in some cases very useful such as when you want to send a text message while driving.
But voice command software has not yet proven to be reliable or accurate enough to replace tactile and touch controls outright. Will anything change by 2013 when this purported Apple TV set will ship? (Also see )
Tactile Control Is Good
Even if Apple does ship a TV with Siri on board, I have a hard time believing the company wouldn't include some kind of backup interface.
The fact is, technology fails from time to time. So if Siri can't understand what you mean when you say, "record Synecdoche tonight" or stops working altogether, you need to have an alternative. Perhaps an iPhone or iPad app would be the answer.
What about Google TV?
Then there's the cautionary tale of Google TV. Google in October 2010 launched its attempt to merge television with the Web, and shortly thereafter the major networks freaked out. About two weeks after Google TV became available, ABC, NBC, and CBS blocked Google TV devices from streaming full episodes of popular TV shows via the networks' websites. Fox followed suit by early November. Google also lacked a partnership with Hulu Plus, making it impossible for Hulu subscribers to watch online episodes on Google TV. After its initial stumbles, the search giant is now making an attempt to reinvigorate its product with a refreshed Google TV.
It's unclear whether Apple will bundle an actual web browser with its TV the way Google TV devices do. It's more likely that Apple's TV will rely on apps to access web services such as YouTube. But will the purported Apple set suffer a similar fate to Google TV? Will ABC, for example, let you use an app to stream episodes of Modern Family the way you can on the iPad with ABC Player?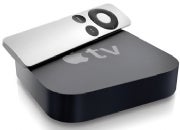 Apple does have a content advantage over Google, since you can already purchase episodes of many popular network television shows on iTunes, and Apple TV would almost certainly connect to the company's content store. And with so many Internet-connected TVs offering Hulu Plus these days, Apple — and Google — may be able to swing a Hulu Plus partnership.
Nevertheless, you have to wonder how much extra viewing content you'll be able to get using an Apple set compared to an existing Internet-connected television with Hulu Plus and Netflix already built in.
The prospect of Apple getting into the television business is interesting, but I wonder if a Apple's supposed TV set would be another stunning success like the iPhone and iPad or a dismal failure like the cool but not functional G4 Cube.
Connect with Ian Paul (@ianpaul) and Today@PCWorld on Twitter for the latest tech news and analysis.