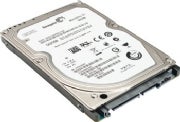 The severe flooding in Thailand is causing a ripple effect in the electronics industry, as hard disk drive (HDD) manufacturers based there have been forced to close down. Thanks to HDD shortages, prices on hard drives are going up–and at least one PC manufacturer, Acer, is planning on raising laptop prices accordingly.
About 40 percent of the world's hard disk drives are made in Thailand, according to Western Digital, who was forced to close all its factories in Thailand. According to Seagate (whose factories were spared from the flooding), a shortage of key parts for HDDs will have a negative effect on production.
HDD prices have risen by about 20 percent since the floods began, the Financial Times reports. Those who were thinking about purchasing a new HDD might want to wait until supply problems are solved. Unfortunately, industry analysts estimate this may not happen until the fourth quarter of 2012.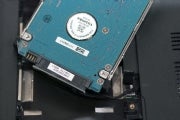 Reacting to what he called a "bottleneck" in the whole PC production chain, Acer Chairman J.T.Wang said Friday that the company will raise laptop prices in mid-November.
The only good news I can find on this unfortunate state of affairs is from Focus Taiwan News Channel, which reports that the 7-millimeter high HDD used in the Acer Aspire S3 Ultrabook isn't produced in Thailand. The S3's $899 price should hold steady, then.
Follow Melanie Pinola (@melaniepinola) and Today@PCWorld on Twitter