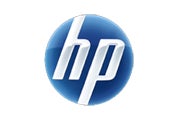 After a crazy year for HP that included a failed tablet, a hasty decision to abandon the PC business (a decision now abandoned), and a CEO shakeup, the company seems eager to get back to business as usual.
At least, that's the impression I got while speaking with Tony Prophet, Senior Vice President of Operations for HP's Personal Systems Group. Prophet didn't share any lofty goals or grand visions for HP's future, now that that the company has decided not to sell or spin off its personal computer business. If anything, the company seems pleased with its decision to continue selling Windows PCs. After all, HP is the world's largest–and, according to the company, most profitable–PC maker.
"There's not necessarily a need for reinvention of the core business," Prophet said in a phone interview.
"That being said, we're working hard on our roadmap for Windows 8 to make sure that we have leading products in the Windows 8 timeframe, and we're working hard in the mid-term on a line of thin and light notebooks. And one of the products we're working on is a tablet."
I asked Prophet why HP won't be part of the first wave of Ultrabooks–Intel's term for MacBook Air-like Windows laptops–this holiday season. He didn't give a straight answer, but he also didn't seem concerned that HP would be arriving on the scene later than its competitors.
"As this very, very new category emerges, I don't think–and we don't think–success is going to be measured by a lead of a matter of weeks or a month or two," Prophet said.
HP does plan to make Ultrabooks and thin-and-light PCs, and when that happens, Prophet hopes the company will be able to use its supply chain strengths and retail partnerships to stand out from the pack on pricing and availability.

I also wanted to know if HP still aspired to be like Apple and have an element of coolness attached to its products. This was apparently a goal of former CEO Leo Apotheker, who told the BBC last January that "I hope one day people will say 'this is as cool as HP', not 'as cool as Apple.'"
If HP still has those ambitions, Prophet wasn't letting that on. "Our goal is to have compelling products that meet the needs of consumers, and that offer value," he said flatly.
Prophet declined to answer a couple of questions. He wouldn't say whether HP was still interested in smartphones, and would not comment on the fate of WebOS. When asked about these things, the conversation turned back to the company's decision to hang onto the PC business.
"We've heard the voice of our customers and listened," Prophet said. "So this is exciting, and a good day, and I'm enthusiastic about the decision that has been taken and the new leadership at HP."
Follow Jared on Facebook, Twitter or Google+ for even more tech news and commentary.