Comedian, actor, director, and banjo picker Steve Martin is joining the twitterati. He announced this week that he's writing a book based entirely on tweets from his Twitter account.
"Due to absolutely no demand, soon I'm publishing a book of my tweets," he, appropriately enough, announced in a tweet. "Many of your replies included! All my profits to charity."

The slim volume — it's slated to be 112 pages long — will be titled The Ten, Make That Nine, Habits of Very Organized People. Make That Ten — and will be published in June 2012 by Grand Central Publishing, part of the Hachette Book Group. Hachette also published Martin's novel An Object of Beauty, which made The New York Times bestseller list in 2010.
"With over 1.4 million followers (a number growing by the day), and a now famously uncanny ability to pack 140 characters with a maximum amount of humor and wit, Steve Martin has defined what it means to be a celebrity in today's world of social media," the entertainer's publisher gushes in its description of the book.
On one occasion, the celebrity's tweeting grabbed headlines when he declared he was microblogging while on jury duty, a practice that could have landed him in hot water with the law. However, he later confessed that the tweets were posted as a parody of a bad juror.
While Martin received kudos for his endeavor from many of his Twitter followers, one gadfly, Benjamin Mora, of Toronto, declared: "I don't get it. Why would I want this lame book when I could just look at your Twitter history?"
"Because I'll edit out all the garbage," replied Martin.
To which Mora, displaying some wit of his own, countered, "Well surely there will be no pages to this book!"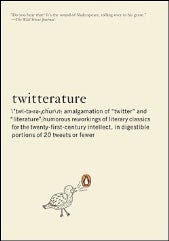 Turning tweets into tomes isn't a new idea. In 2009, two freshmen at the University of Chicago received a contract from Penguin Classics for a book containing a collection of summaries of literary works posted to Twitter in 140-character segments. Called Twitterature, the title of the volume earned a mention by the editors at the Oxford New American Dictionary as one of the many twitterisms coined during that year.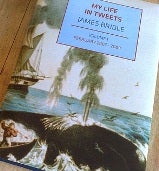 Also that year, James Bridle self published a collection of some 4100 of his tweets written from February 2007 to February 2009 titled My Life in Tweets, Volume I.
More recently, the author of the popular Twitter account @MayorEmanuel cut a deal with Scribner, an imprint of Simon &Schuster, for a book of profanity-laced tweets written by someone pretending to be the mayor of Chicago, Rahm Emanuel. The title, based on the tweets of Dan Sinker, an assistant journalism professor at Columbia College in the Windy City, is scheduled to be published in June.
Follow freelance technology writer John P. Mello Jr. and Today@PCWorld on Twitter.