Waiting on an expected fix from Apple, iPhone 4S users complaining of rapid battery drain are coming up with their own witches' brews to keep their new handsets from dying before the end of the day. Users started complaining of the poor battery life shortly after the iPhone 4S debuted, but recently the gripes have grown louder.
Home-grown solutions for the iPhone 4S battery dilemma include dropping push e-mail, lowering the screen brightness, turning off calendar notifications, and shutting down Wi-Fi when not in use. Or, to put it another way, iPhone 4S users have discovered sensible battery life management practices.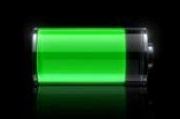 Apple has yet to officially address the iPhone 4S battery issue, but The Guardian reports that Apple engineers are on the case and contacting users directly to gather more information about the issue. Calls to several Apple Stores for help resulted in suggestions to make a Genius Bar appointment or were directed to an AppleCare hotline with a constant busy signal.
This is not the first time Apple has had to deal with iPhone battery life issues. In 2010, users complained of battery life issues after upgrading to iOS4 and 3GS owners complained of battery issues in 2009 when the device debuted.
In Video: One Quick Fix for the iOS 5 Battery-Drain Issue
DIY Battery Life
Critics and users impatient for an official statement from Apple about the iPhone 4S are trying to solve the battery drain problem on their own. The most popular culprit found so far is a feature in the iPhone 4S's Location Services that lets a phone discover its time zone automatically. The feature can be switched off by opening the iPhone 4S's Settings app (the grey cog) and selecting Location Services > System Services (at the very bottom of the screen) > Setting Time Zone.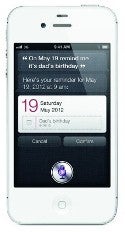 But that's not the only solution. Apple's support forum thread on the iPhone 4S battery issue is replete with creative concoctions for battery-saving techniques. This morning, there are 2388 comments and more than 157,000 views on the Apple support forum thread dealing with the iPhone 4S battery life issue.
One user named TonyLukes3 disabled location-based iAds (but left Setting Time Zone on), reduced his screen display brightness to 85 percent, turned off iCloud for Photo Stream and "Documents & Data," and switched his push e-mail setting to automatically fetch mail every 15 minutes.
WymJamesfound a winning combo by doing a full restore of his iPhone 4S from iTunes, disabling Setting Time Zone, and turning off calendar notifications from Notification Center (Settings > Notifications > Calendar). Echoing similar sentiments, Sam81 turned off calendar notifications for his two exchange accounts and then restarted the device.
Not to be outdone, angrywaiter's mix of battery saving techniques included switching off "location crap," calendar notifications, using fetch mail instead of push, and turning off the Wi-Fi radio when not in use. Angrywaiter also dealt with the issue by resetting his phone, which he says he's done six times over the last four days.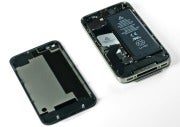 It's not clear if any of the shared solutions identified the actual cause of the iPhone 4S's reported battery problems, or if users are simply being turned on to good battery management practices. Lowering your screen brightness, turning off the Wi-Fi radio when not in use, or opting for fetch mail instead of push are common ways to extend battery life for any phone.
It's hard to know for sure if any of these solutions can be traced to an actual problem with the iPhone 4S, and without an official statement from Apple, the battery drain guessing game continues.
That leaves only one question for the rest of you this Halloween day: what's your battery-saving witches' brew?
Connect with Ian Paul (@ianpaul) and Today@PCWorld on Twitter for the latest tech news and analysis.
iPhone 4S family
Price When Reviewed:
$599