At long last, the first AT&T LTE phones will hit store shelves November 6. The HTC Vivid and the Samsung Galaxy S II Skyrocket both have 4.5-inch displays, dual-core processors and 8-megapixel cameras.
AT&T announced its plans to build an LTE network alongside its existing HSPA+ network back in January 2011. AT&T turned on its LTE network a few months ago and has released a USB stick and a mobile hotspot, but there hasn't been any phones to take advantage of faster network speeds.
HTC Vivid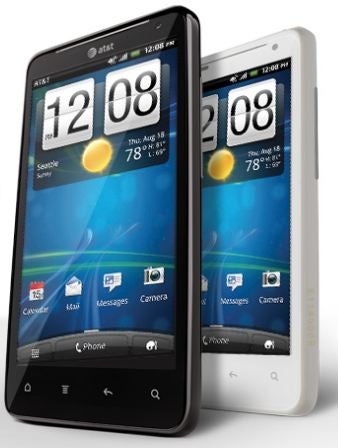 The attractive HTC Vivid looks a bit like the HTC Radar, a Windows Phone coming on T-Mobile with its all-white body. The Vivid packs in a 1.2GHz dual-core processor, a 4.5-inch qHD display and an 8-megapixel camera with 1080p HD video capture. It has 16GB of internal storage (expandable up to 32GB via a microSD card).
Neither HTC nor AT&T has confirmed the version of Android it is running though some blogs are reporting it is Gingerbread 2.3.5. If it is running Ice Cream Sandwich, the Vivid makes for one enticing phone. The HTC Vivid will be available for $200 with a two-year contract.
Samsung Galaxy S II Skyrocket
An LTE Galaxy S II is sort of a letdown for customers who bought the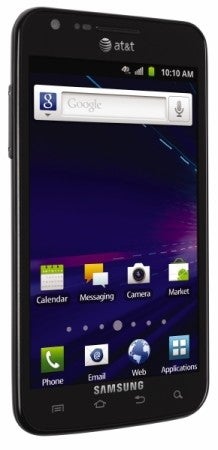 HSPA+ Galaxy S II phone on AT&T. The Skyrocket specs are a bit stronger: It has a 1.5GHz dual-core processor (as opposed to the other's 1.2GHz processor), a larger 4.5-inch Super AMOLED Plus display, and an 8-megapixel camera. It also has a 2-megapixel front-facing camera and 16GB of on-board memory.
The Skyrocket will run Android Gingerbread 2.3.5, but there is no mention of a future upgrade to Ice Cream Sandwich. It will sell for $250 with a two-year contract.
The phones will be able to use both LTE and HSPA+ networks, for a consistent connection in and out of LTE areas. The launch expand AT&T's 4G LTE network to nine markets, including Atlanta, Chicago, Dallas-Fort Worth, Houston and San Antonio. The carrier plans to reach 15 markets and 70 million Americans by year-end 2011.