We saw a lot of great gear in 2011, but we can think of some other stuff that we're itching to play with in the next 12 months.
Android Ice Cream Sandwich: Is Android fragmentation over? The next version of the OS looks to be a feature-filled mashup of phone and tablet platforms, with sliding widgets, a task launcher, and a "holographic" interface. A unified OS should help developers make device-agnostic apps that run on any Android gadget.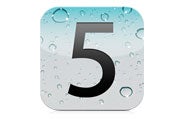 The Next iPhone: Apple's iPhone 4S upgraded to a dual-core processor, CDMA and GSM radios, a revamped camera, and iOS 5; but the end result was a phone with stats similar to today's higher-end Android handsets. The iPhone game-changer could be the iPhone 5. We expect a 4G LTE phone with the same or better core specs, a redesigned body, a bigger screen, and a few surprises.
Lytro Light-Field Camera: This astonishing camera lets you shoot and then focus after the image is captured. We were impressed by Lytro's interactive output in a demo earlier this year, and we got some quick hands-on time with the first-generation Lytro a few weeks ago. If it works as advertised, it will be one of the most innovative consumer cameras of all time.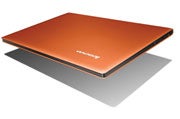 Ultrabooks: 2012 could be a big year for Windows-based Ultrabooks: thin-and-light laptops with Intel Core CPUs, fast-booting SSDs, great performance for the size, and $1000 price tags. The first wave hits in late 2011, with models such as Toshiba's Portege Z830, Acer's Aspire S3, Asus's Zenbook UX21, and Lenovo's IdeaPad U300s.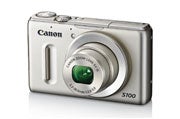 Canon PowerShot S100: The PowerShot S95 was an outstanding pocket-size camera. This successor bolsters its few weaknesses. With 1080p video, an 8-fps burst mode, a low-light-optimized CMOS sensor, and the same F2.0 aperture and manual control ring, the PowerShot S100 will be a worthy heir to the S95's throne.
Don't miss the companion story for this article, "100 Best Products of 2011."
Canon PowerShot S100 Compact Camera