On November 7, Barnes & Noble will likely announce a new Nook Color, replacing the 7-inch e-reader/tablet that launched nearly a year ago.
But with Amazon's Kindle Fire coming soon, and already selling well in pre-orders, Barnes & Noble will need more than just a spec boost to impress holiday shoppers. Here's what I'd like to see from a new Nook Color, or whatever Barnes & Noble is planning:
Smooth Operator
I'd love for Barnes & Noble's next tablet to at least try to rival the iPad in smoothness and responsiveness. The original Nook Color wasn't quite there, but with better components and a software refresh, a smooth-running Nook tablet could have some serious curb appeal at the bookseller's retail stores.
Netflix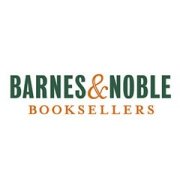 Netflix streaming on a Barnes & Noble tablet would be the perfect answer to Amazon Prime Instant Videos on the Kindle Fire. Sure, Netflix has made some mistakes lately with its handling of a price hike, but it still has the best streaming video selection, and it's available on more devices than Amazon's service. A Nook Color that supports Netflix would be the ideal companion tablet for people who already use the service on their game consoles or set-top boxes.
A New Plan for Apps
Amazon's Appstore for Android dwarfs the selection of apps on Barnes & Noble's Nook Color, giving the Kindle Fire a huge advantage. To stay competitive, Barnes & Noble must bring more apps to its platform. If that's not possible, the company must find some other way to stand out without a huge app library. (One bit of speculation I found interesting, from The Digital Reader: Barnes & Noble could partner with GameStop to give its tablet more gaming options.)
$199 or Less, or Go Large
It's a given that Barnes & Noble's next tablet must match the Kindle Fire on price. Failing that, it'll have to offer a larger tablet–with a 10-inch screen, for instance–to attract consumers who are turned off by the Kindle Fire's smaller screen.
Follow Jared on Facebook, Twitter or Google+ for even more tech news and commentary.