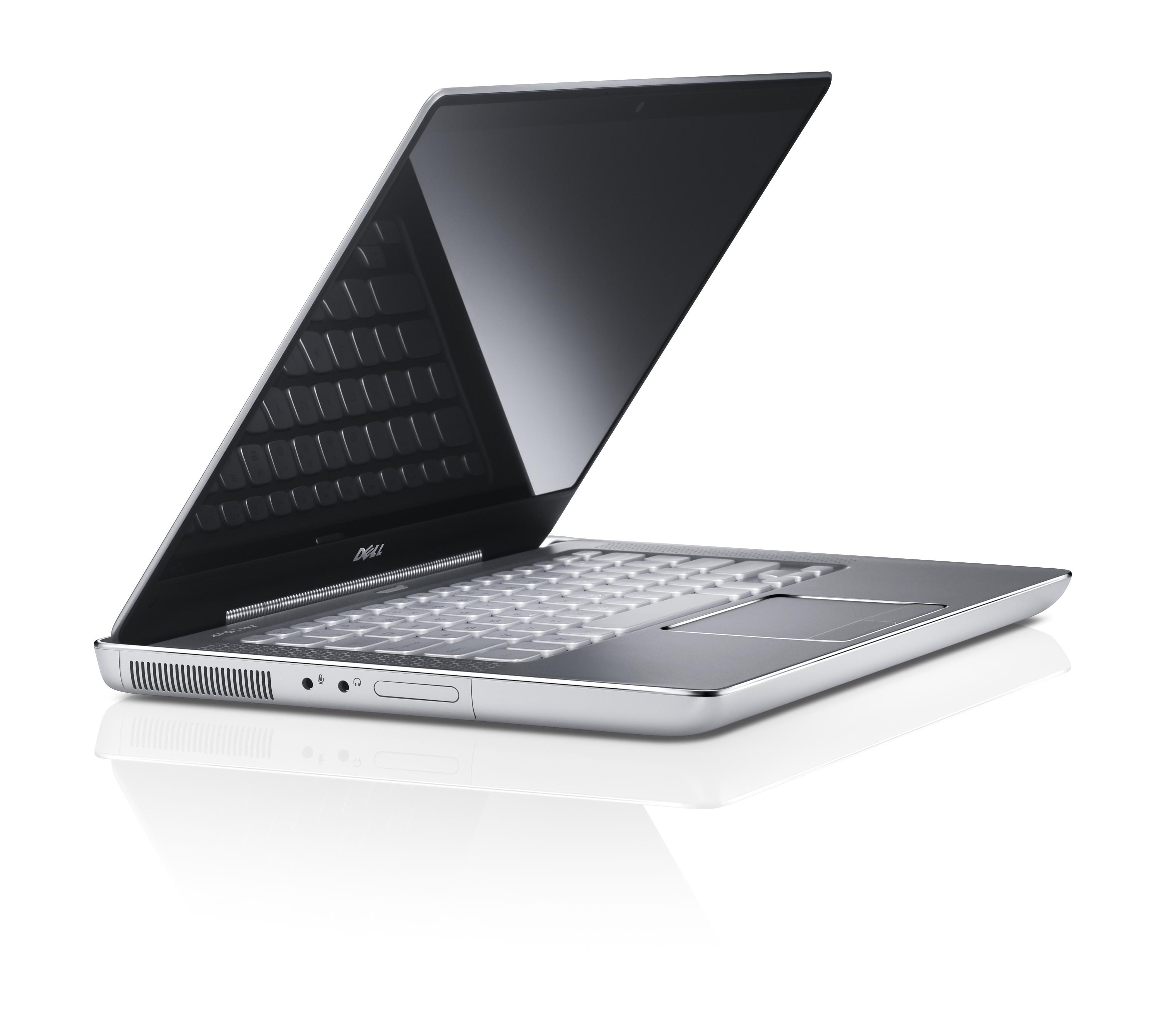 Dell unveiled its 13-inch XPS 14z just a week ago, but this ultraportable is already available for ordering and can be shipped as early as tomorrow.
The ultrathin (just under 1 inch thick) notebook is a competitor to Apple's 13-inch MacBook Pro. The XPS 14z starts at $999.99, but for an extra $600 you can get a second-generation Intel Core i7 processor, an Nvidia graphics card, and 256GB of SSD space (generous, by SSD standards).
The least expensive XPS 14z competes with the new "it" laptops–Ultrabooks–on price. The base model features some impressive hardware: an Intel Core i5 processor, 6GB of RAM, a DVD-RW drive, and a 14-inch HD (720p) display stuffed into a 13-inch footprint.
By comparison, the (thinner and lighter) 13-inch Asus UX31 Ultrabook sells for a hundred dollars more and doesn't have an optical drive.
The XPS 14z also competes favorably with the MacBook Pro. For the same price as Apple's ultraportable ($1199), the XPS 14z has 8GB of RAM, 750GB of hard drive space, and a discrete graphics card (Nvidia GeForce GT 520M).
As usual, Dell is offering its slim laptop in a variety of configurations to suit a variety of needs. If you have $1299.99 to spare, you can get an XPS 14z with a Core i7 processor instead of the mid-level Core i5. The top-of-the-line $1599.99 model gets you all of the above, except with a 256GB SSD instead of the base 500GB HDD.
With its competitive starting price, the XPS 14z gives both the MacBook Pro and Ultrabooks a run for their money–specs-wise at least.
It's a hard decision to make: Dell XPS laptop vs. MacBook Pro vs. a more portable Ultrabook. PCWorld's Tony Bradley, weighing the extra cost of Apple's laptop, votes for the Dell XPS. What do you think?
Follow Melanie Pinola (@melaniepinola) and Today@PCWorld on Twitter