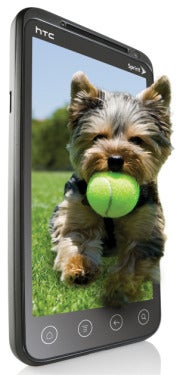 HTC has taken the lead in the U.S. smartphone race. According to research firm Canalys, HTC had a stellar third quarter, claiming more than a quarter of the U.S. market, and shipping more smartphones than either Apple or Samsung.
In Q3 2011, HTC shipped 5.7 million smartphones under its own brand in the U.S., the world's largest smartphone market, plus an additional 70,000 units under the T-Mobile brand, Canalys reports.
Samsung, meanwhile, took second place in the U.S. by shipping 4.9 million smartphones. Apple, which shipped 4.6 million iPhones, fell to third.
Apple's Drop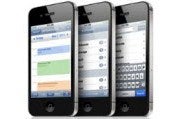 Like most industry watchers, Canalys says that Apple's relatively weak performance in Q3 was likely due to potential customers postponing their purchases until the arrival of the next-generation iPhone, now known as the iPhone 4S.
"Apple did not stir the usual excitement levels in the industry with the announcement of the iPhone 4S, but that was never likely to dampen volumes, due to pent up demand from the later than expected launch and the addition of Sprint as a third carrier," Canalys analyst Chris Jones said in a statement. "Early iPhone 4S sales have shown this is the case, and we expect to see a strong Q4 for Apple."
Given the iPhone 4S's stellar opening weekend–Apple sold some four million 4S units in only three days–it's safe to say that Canalys' delayed-gratification theory is likely on the mark. However, it remains to be seen what effect the iPhone 4S's highly publicized battery woes might have on Apple's phone shipments this quarter.
Samsung: Top Dog Worldwide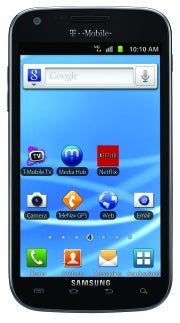 Samsung, meanwhile, gained the top spot in the global smartphone market. The company shipped 27.3 million smartphones under its own brand, earning a 23-percent share. It became the top vendor in APAC (Asia Pacific), Western Europe, and Latin America, leading Nokia, Apple, and RIM, respectively.
In addition, Samsung shipped about 500,000 smartphones worldwide under the Google and T-Mobile brands.
The Canalys global figures are similar to those released last week by research firm Strategy Analytics, which reported that Samsung had passed Apple in worldwide smartphone shipments. Samsung had 23.8 percent of the worldwide market in Q3, the firm said.
Contact Jeff Bertolucci at Today@PCWorld, Twitter (@jbertolucci) or jbertolucci.blogspot.com.