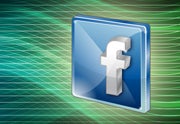 Google is now indexing AJAX and JavaScript content, which means pages that use this programming–for example, Facebook comments–are now open to being searched.
This change to the Google bot search system was first spotted by Digital Inspiration, and later confirmed by Google's Matt Cutts on Twitter. Cutts tweeted the following on Tuesday:
"Googlebot keeps getting smarter. Now has the ability to execute AJAX/JS to index some dynamic comments"
Before this implementation, Google's bots were unable to trawl the comments section of sites that used third-party commenting engines such as Disqus, Facebook, and Intense Debate. Now, however, Google can index these comments–which is a boon for webmasters but a potentially sticky situation for people who are hyper-sensitive about privacy issues.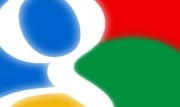 Let me be clear: this is not a privacy breach. Google's bots are still unable to see comments left on private pages, such as your Facebook wall (assuming you have your privacy settings in place) and your friends' Facebook walls (again, assuming they have their privacy settings in place).
However, Google bots can now see comments you've posted in public forums, which include websites that use the Facebook commenting system, as well as public pages on Facebook itself. Remember–these comments were public to begin with, just not easily searchable.
And, well, now they are.
You may not think this is a big deal–after all, it's not like you leave a lot of trolling comments on random public forums, right? But what you should be concerned about are your Facebook friends who might not be terribly up-to-date on their Facebook privacy settings. If one of your Facebook friends doesn't have their page on lockdown, and you happen to make a stupid comment–for example, "I am so wasted right now, totally calling in sick to work tomorrow!"–that comment will now be searchable.
[RELATED: How to Run an Online Background Check for Free | Erase Yourself From the Web]
As I said before, that comment would have technically been public all along, but now it's just a little easier to find. Digital Inspiration points out that you can even search for things like "Commenter Name * Commenter Title" to find all of the comments that that commenter has made using the Facebook comments platform.
That said, this change isn't all bad. Webmasters who use JavaScript-based commenting systems will hopefully see a boost to their SEO, since user's comments will now be factored into their pagerank.