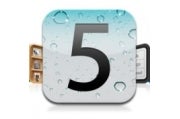 Apple has released a new beta version of iOS 5 to developers that promises to fix the battery drain issues reported by iPhone 4S owners and may also add more features for first-generation iPad users. "We have found a few bugs that are affecting battery life and we will release a software update to address those in a few weeks," an Apple spokesperson told Macworld. Beyond battery issues, iOS 5.0.1 could also add more multi-finger gestures to the original iPad, patch a security flaw for iPad 2 as well as a variety of other bug fixes.
In Video: One Quick Fix for the iOS 5 Battery-Drain Issue
Here's a look at the improvements, keeping in mind that, since this is a beta release, everything is subject change when iOS 5.0.1 officially launches.
More multitouch for the original iPad
Four- and five-finger gestures that help you switch between apps, reveal the multitasking tray and quickly return to the home screen appear to be headed to the original iPad. These gestures first made an appearance on the iPad 1 during the beta testing period of iOS 4.3, but were never released to original iPad users. Apple added multi-finger gestures to the iPad 2 as part of the iOS 5 debut in October.
The gestures include a four- or five-finger pinch to return to the home screen from a running app instead of hitting the home button. A four- or five-finger swipe up from the home screen lets you see the multitasking tray, and multi-finger swipe to the side lets you switch between running apps.
Smart cover issue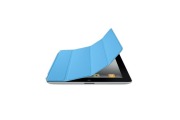 Apple has also included a fixed for an iPad 2 security flaw that first surfaced in mid-October, according to 9-to-5 Mac. The exploit allowed someone with physical access to your device to use your iPad 2's smart cover to bypass your passcode and access the last app you had running before the device went to sleep.
IOS 5.0.1 also fixes a variety of other issues such as some bugs in iCloud and Siri voice recognition improvements for users with Australian accents.
Jailbreak fans should also take note that Musclenerd from the iPhone Dev Team says iOS 5.0.1 does not break the team's new, and currently tethered, jailbreak tool Redsn0w.
Connect with Ian Paul (@ianpaul ) and Today@PCWorld on Twitter for the latest tech news and analysis.