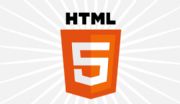 You know a technology's future doesn't look promising when even the company that manages it has started offering a toolset for the competing approach.
In August, Adobe surprised the Web development community by releasing a preview of software for building rich Internet applications (RIA), called Edge. Edge was surprising in that it uses a newly emerging set of Web markup and programming standards clustered around the World Wide Web Consortium's HTML5 standard, including HTML5 itself, and also CSS (Cascading Style Sheets), the Canvas tag, and the JavaScript programming language.
"We think our customers are going to be able to take advantage of Web standards in some cases where before the only option would have been to use Flash," admitted Arno Gourdol, director of engineering for Adobe Flash.
NETWORK WORLD's 31 HOTTEST TECH ARGUMENTS: Read them all
BACKGROUND: 4 things you need to know about Adobe Edge
Adobe's Flash multimedia platform has, of course, delivered animations, interactivity and rich graphics to Web browsers for the past 15 years or so, via a plug-in now installed on as many as 98% of the world's desktop and laptop computers.
With HTML5, however, the W3C has slowly replicated much of the functionality in Flash, leading observers to assume that, once it is fully supported in browsers, it could replace Flash altogether, eliminating the need for plug-ins and costly authoring tools from Adobe and others.
Certainly an increasing number of Internet giants are thinking this is the case. Most famously, Apple last year nixed the idea of using Flash on iPhones and iPads, citing flakiness of the platform and the general readiness of HTML5 as an alternative.
At the Web 2.0 Expo, held recently in New York, Brendan Eich, Mozilla CTO and the creator of JavaScript, proclaimed that there is nothing that Flash can do that HTML5 and related standards now can't as well.
Facebook has set up a HTML5 resource center, in the hopes that developers would use the technology to build mobile apps that can be accessed through Facebook. Google is using HTML5 to build out the next generation of Gmail.
So, does this mean it is time to send Flash out to pasture? Not necessarily, not now, nor even for the foreseeable future, due to a number of reasons.
One thing to consider is Flash's still powerful legacy. "The old adage goes the best language to use is the language you know," says IDC software analyst Al Hilwa. While the latest versions of the browsers support HTML5 for the most part, the vast majority in use are older versions, and don't fully support the standard. This is particularly true for enterprise users, whose browsers don't get updated as often. We may be dealing with pre-HTML5 browsers as late as 2015, Hilwa predicts. And if you want your content to reach these un-updated masses, you will need to go with Flash.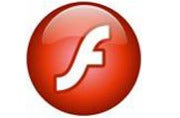 Another consideration to keep in mind is that just as HTML5 and related standards continue to be developed, Flash itself is not standing still. And, generally speaking, a single company like Adobe can develop and implement features on a platform more quickly than a standards body, Gourdol says.
"We're going to continue to push Flash forward and bring new innovations to it," Gourdol promises. Such innovations will be "a blueprint for further development to bring back to HTML."
And, Eich's proclamation to the contrary, there are a number of things that Flash can do that even the most savvy HTML5 programmer can't engineer. One major example is the three-dimensional imaging that was introduced in Flash 11, which allows developers to write 3D games and other immersive environments. "They can build console-quality games to run in the browser," Gourdol says.
In short, as long as there will be businesses looking to get ahead of their competition, and as long as Adobe keeps thinking up useful innovations that will provide content providers with this leading edge, there will be a market for Flash.