There are many different Linux distributions, each offering a slightly different flavor of the free and open source operating system.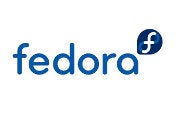 Most readers of these pages are probably at least aware by now of Canonical's Ubuntu Linux, which tends to dominate the headlines by far, but another very popular and excellent choice is Fedora, the free, community version of Red Hat Enterprise Linux.
Fedora currently ranks at No. 3 in DistroWatch's popularity listings, and late Thursday the project behind it announced that the next big version–Fedora 16, or "Verne"–has been officially declared "gold" and ready for release on Tuesday.
If you've been considering sampling a taste of Linux's many benefits for your business, this new release could be a great one to try because of its particular strength on enterprise features. Here are six good reasons to test it.
1. A Choice of Desktops
The Fedora project abandoned its efforts to implement Ubuntu's controversial new Unity interface back in February, so the Unity-averse will find a safe haven in Fedora.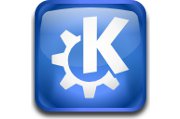 They'll still have plenty of choices, however, with both GNOME and KDE on offer. Included in Fedora 16 are KDE Plasma Workspace 4.7–including Plasma Desktop and Netbook workspaces, the KDE Applications and the KDE Platform–as well as GNOME 3.2.
GNOME 3 has also been controversial, of course, but it's only one option, and GNOME users will also find a new tool that lets them switch seamlessly between keyboard layouts and input methods. For those who don't like GNOME 3, KDE provides a really attractive alternative, as I recently noted.
2. Faster and More Powerful
Following the introduction of the Systemd services management program in Fedora 15, this new version features better integration of that software via native Systemd services in many software components. That translates into faster boot times for desktop users, the project says, along with more powerful management capabilities for system administrators.
3. Top-Notch Security
Linux is already well-known for being strong on security, but Fedora is perhaps one of the most secure Linux distributions out there thanks to the inclusion of Security-Enhanced Linux (SELinux), which implements security policies including mandatory access controls. A number of enhancements to SELinux in version 16 are designed to toughen up security even more.
4. Improved Cloud Capabilities
With version 16, Fedora includes new and improved features to support cloud computing, including HekaFS–a "cloud ready" version of GlusterFS–along with OpenStack and pacemaker-cloud. Also included are Condor Cloud–an IaaS cloud implementation using Condor and the Deltacloud API–and Aeolus Conductor, a web interface and tools for creating and managing cloud instances across a wide variety of cloud types.
5. Better Virtualization Support
Expanded virtual network support and an updated version of Spice–which is designed for managing virtual machines–are both included in Fedora 16, as are Xen support, a new virtual machine lock manager, and better ability to browse guest file systems.
6. New Developer Tools
For developers, new enhancements in Fedora 16 include tools for the Ada and Perl environments along with a new Python plugin for GCC and a number of new and improved APIs.
All this, of course, comes on top of the freedom, flexibility, security, and power of Linux, with the addition of software including LibreOffice, Firefox, and GIMP. As always, there's little to lose and much to gain when you take Linux for a free test drive.