Google has a new challenger to its dominance in search, and it may be only a matter of time before you dump Google for the new service. But the new challenger is not Bing or Ask or even search newcomers such as Blekko or DuckDuckGo. Nope; it turns out the latest threat to Google search is Siri, Apple's voice-enabled digital personal assistant on the iPhone 4S, according to Google executive chairman Eric Schmidt.
"Apple has launched an entirely new approach to search technology with Siri, its voice-activated search and task-completion service built into the iPhone 4S," Schmidt says in a recent written response to questions from the Senate antitrust subcommittee. Later, Schmidt called Siri a "significant development" and referred to it as one of many recent "innovations in search."
Schmidt's responses were part of an ongoing investigation by the Senate subcommittee on antitrust into Google's business practices and whether it constitutes a monopoly. Schmidt appeared before the subcommittee in September.
Siri, Really?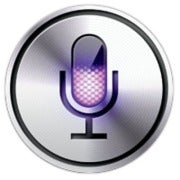 At a glance, to say that Siri is a competitor to Google's search product seems ludicrous. First of all, Google has had voice-enabled search for some time on iOS and Android devices, so it's hard to call Siri an "innovation" when it's more of an evolution of existing products and services.
The other problem is that Apple depends on external search engines to feed information to Siri users since the company does not have its own search engine, despite some very old rumors that it is developing one.
So is Siri a "Google killer"? Can Siri seriously threaten Google? Let's take a look.
Siri Defaults To Google
If Siri intends to kill Google, it sure has a funny way of showing it since the iPhone's default search engine is — you guessed it — Google. That means any time you do a generic Web search using Siri, your results are coming directly from the world's largest search engine.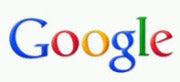 But users can tell Siri they want Bing or Yahoo results, according to Search Engine Land. That means if you want to get Bing results you say something like, "Search Bing for weather" and then you get Bing's weather results instead of Google's. You can also dive into your iPhone's settings to switch your default engine from Google to one of its competitors. But how many people are doing either of these things? My guess is not many.
Google Dominates Mobile Search
Google owns about 65 percent of the U.S. search market, according to the latest numbers from metrics firm comScore. But if you break down market share into mobile searches, Google's dominance becomes even more pronounced, conducting about 97 percent of all searches made from mobile devices, according to Web use tracking firm StatCounter. Another interesting thing to note is that StatCounter's graph has remained pretty well flat for the past year leaving Google unchallenged in mobile search.
iOS Majority of Mobile Web Traffic
While Google may rule the mobile space in terms of searches, Apple's iOS platform makes up the majority of online activity from mobile devices.
The various flavors of iPhones and iPads accounted for 58.5 percent of all mobile digital traffic in August 2011, according to comScore. Iterations of Google's Android OS meanwhile made up just 31.9 percent of digital traffic. ComScore defines digital traffic as browser-based Web page views
With iOS taking the lion's share of online activity among mobile devices, Apple's gadgets could become a threat to Google's dominance in mobile search. But only if Apple decides to end its relationship with Google as the default search provider on iOS devices.
Google's Rivals
Google's claim that it has many competitors has a ring of truth. This is especially true if you look beyond generic search, where the only real competition comes from Microsoft's Bing. If you use Siri to search for local information such as "Italian restaurants nearby," Apple returns results from Yelp instead of Google Place Pages. If you need a quick fact from Siri such as "how many ounces are in two cups?" you will most often get results from Wolfram Alpha instead of Google Calculator. But when it comes to general search, Siri will almost always default to Google.
Other companies compete vigorously with Google. Travel sites such as Expedia and Orbitz deliver flight information, as Google does. Many online shoppers default to Amazon to check prices as opposed to checking figures using Google's shopping engine.
The only problem with Google's claim of robust competition, however, is that almost all paths to online information lead through Google. The chances are that if you are landing on a new site, you are arriving via a Google search.
Google may have rivals and it may even have a problem with getting people to use its search engine on mobile devices if Apple ever dumps Google as iOS's default provider. Google may have some difficulties keeping its lead in the future, but for the moment it's hard to see how Siri presents a serious challenge to Google's dominance in search on mobile devices.
Connect with Ian Paul (@ianpaul) and Today@PCWorld on Twitter for the latest tech news and analysis.