Early next year, seven smartphones from HTC will be upgraded to Android 4.0, also known as Ice Cream Sandwich, the company said on Monday.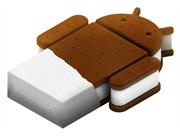 Since Google officially announced the arrival of the new version of Android, users have been worrying about if and when their smartphones will get the new version of the mobile OS. HTC said it knows how excited its fans are to get their hands on Google's latest version of Android.
The Sensation, Sensation XL, Sensation XE and EVO 3D, as well as U.S. models Rezound, EVO Design 4G and Amaze 4G, will be the first batch of smartphones to be upgraded, according to HTC.
That will leave some HTC smartphone owners happy, but several models are missing from that list. Users whose phones aren't on the list shouldn't worry too much, at least not yet, and instead "stay tuned for more updates on device upgrades, timing and other details about Ice Cream Sandwich," HTC said.
Android 4.0, which has been developed to work equally well on phones and tablets, includes a mixture of improvements and new features.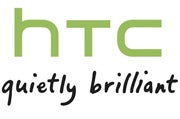 Google has created a new font optimized for HD displays and eliminated all hardware buttons in favor of adaptable software buttons, as shown on the Galaxy Nexus. Google has also improved the keyboard, made notifications more interactive and created resizable widgets, it said.
Android Beam is one of the new features in Ice Cream Sandwich. It uses NFC (Near-Field Communications) technology to share Web pages, YouTube videos, maps, directions and apps by tapping two phones together.
The last few weeks have been good for HTC. The company reported its highest-ever quarterly revenue and it has become the largest smartphone vendor in the U.S. during the third quarter, and the fourth largest in the world, according to data from market research company Canalys.
Send news tips and comments to mikael_ricknas@idg.com