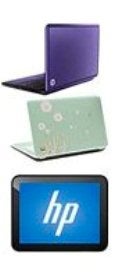 The comeback continues, with Wal-Mart joining Best Buy in offering the hot tablet with purchase of a qualifying laptop. If you're a developer, HP will let you pick up two of those 32GB TouchPads for $150 each.
It seems despite discontinuing production of WebOS devices, Hewlett-Packard still is interested in the success of the WebOS platform and growth of WebOS apps — which is great news indeed for all TouchPad owners. The TouchPad Device Purchase Program requires registered developers in the U.S., Canada, and Europe to request coupons for the discounted tablets by November 18. Coupons are valid through November 27 or while supplies last (HP emphasizes those last three words).
Not a developer? You may still be able to snag a $149 TouchPad from Wal-Mart. Similar to Best Buy's TouchPad offer, you'll need to also buy a computer to qualify, however. Best Buy's promotion is more flexible than Wal-Mart's; at Best Buy qualifying PCs include Compaq models, desktop computers, and all-in-ones. At Wal-Mart, you'll need to choose from eleven HP laptops.
However, unlike the Best Buy offer, online ordering is possible at Wal-Mart.com, so you don't have to suffer going to a Wal-Mart store to pick up your laptop and TouchPad bundle. And the 99 cents you save on the TouchPad compared to Best Buy's $149.99 price will be enough to cover Wal-Mart's 97-cent shipping fee.
The cheapest HP laptop available for the Wal-Mart bundle is a 15.6-inch HP 2000-239WM priced at $348. The laptop itself is pretty low-end, as you would expect: Intel Celeron T3500 processor, 3GB of memory, and a 320GB hard drive are the base features.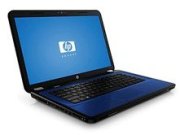 For comparison, the cheapest HP laptop that can get you a TouchPad at Best Buy is a 14-inch Pavilion with an AMD A-Series processor, 4GB of memory, and a 320GB hard drive. It's priced at $350.
If you missed out on the original fire sale and were thinking of getting an HP laptop anyhow, now's your second chance at this tablet, which you might even be able to use as an Android tablet.
Follow Melanie Pinola (@melaniepinola) and Today@PCWorld on Twitter