It's been six short weeks–less a day–since the official release of Firefox 7, but already the next version of Mozilla's popular Web browser is available for download.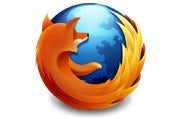 Firefox 8 isn't actually due for release until Tuesday but–as is commonly the case with new releases of the browser–it's now ready and waiting on Mozilla's FTP servers ahead of time.
Versions for Linux, Windows, and Mac can all be found and downloaded for free. A few Firefox mirror sites reportedly have the new release available as well, with the others sure to follow between now and tomorrow.
Firefox users who don't jump on the new release ahead of time will be prompted once it's official to upgrade automatically.
Whereas speed, memory management, and add-on compatibility were among the more notable new features in Firefox 7, version 8 of the software brings a whole new set of enhancements.
1. Managing Add-Ons
Released into the beta channel at the end of September, Firefox 8 is perhaps most distinctive for the fact that add-ons installed by third-party programs are now disabled by default. This is a key security improvement, since previous versions allowed such installations without user consent, paving the way for malicious attacks.
There's also now a one-time add-on selection dialog to help users manage previously installed add-ons.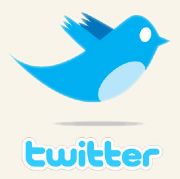 2. Twitter in the Search Bar
Another interesting update in Firefox 8 is the addition of Twitter to the search engines listed in the search bar, promising to make searching for posts on Twitter a lot easier.
3. Speedy Improvements
A number of tweaks in Firefox 8 promise to make it considerably faster than its predecessors. Users can now choose to load tabs on demand, for instance, making start-up time much quicker when windows are restored.
Performance and memory handling have also been improved when using audio and video elements, Mozilla says.
4. Bolstered Support
Support for HTML5 context menus and Cross-Origin Resource Sharing (CORS) support for cross-domain textures in WebGL are among the extra muscle added to Firefox 8, as are improved WebSocket support and improved CSS hyphen support for many languages, according to the release notes for the beta version.
Bottom line? Though Firefox's announced memory diet won't yet have taken effect in time for this new release, version 8 still promises to bring several compelling new capabilities to the table. You can wait until tomorrow for the automatic upgrade, or you can give yourself an extra day by downloading it yourself today.