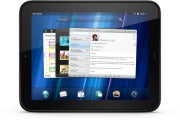 Hewlett-Packard has put its TouchPad tablet on sale again, this time to WebOS developers with qualifying coupons for purchase of the discounted tablet.
HP is offering developers with the coupon a TouchPad with 32GB of storage for US$149.99 in the U.S. and Canada, €150 (US$206) in Europe, and £130 (US$208) in the U.K.
"If you have already submitted a request for a coupon, we are currently processing requests. Remember, coupons issued are only good through November 27, 2011, and while supplies last," HP said on its site listing the offer. New coupons requests are not being taken.
The company is also offering TouchPads for $149.99 at Wal-Mart and Best Buy bundled with a laptop purchase.
HP in late August said it would discontinue making devices running on WebOS, including TouchPad tablets. The announcement was made when HP said it was considering spinning or selling off the Personal Systems Group.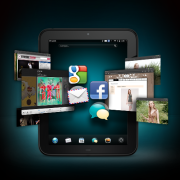 A buying frenzy ensued and HP sold remaining TouchPad tablets starting at $99. The company late last month said it was retaining its PC unit, but the fate of WebOS hangs in the balance.
The new offer represents a more selective and creative way of selling off the remaining TouchPads, while keeping WebOS development efforts alive.
HP has said it will continue supporting the TouchPad.