It may be the end of the line for Adobe's mobile Flash Player, but the question now is will anyone care if and when it's gone? Adobe is reportedly axing development of the plugin for mobile devices. Impacted are Android users (and the few who bought the BlackBerry PlayBook) who won't get any further updates to the Flash plugin. Instead, they will have to walk in the shoes of iPhone owners, who have been living a Flash-free mobile life since June 2007.
Despite its ubiquity on PCs, Adobe has tried hard in the past year to push Flash on mobiles. However, the drawbacks of mobile Flash far outweigh the benefits on phones and tablets. In a now-famous open letter in 2010, Steve Jobs addressed criticism aimed at the iPhone for not supporting Flash. He shredded Adobe's Flash, saying the technology drains too much battery life, has performance and security issues and is not suitable for touch-based devices. It turns out it wasn't his spite keeping Flash away from iOS.
Flash Is Still Below Par On Android
Since the iPhone never ran Flash natively (there are some third party browsers and hacks), Android phones were able to tout Flash compatibility as a feature, but that doesn't mean it always worked as advertised — the instances when Flash worked properly on an Android device are probably limited to Adobe's own demo videos.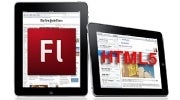 From the start, PCWorld's Ginny Mies was not impressed by Flash's performance on Android since it was first released in 2010 on the Nexus One: some sites moved "painfully slow" while she "tried playing a couple of beloved Flash games that aren't optimized for mobile and was disappointed that I couldn't play some of them without a keyboard."
One year later after launch, Flash was still struggling on the Motorola Xoom tablet, as InfoWorld's Neil McAllister explained: "the Flash Player for Android 3.0 does not do a good job, […] If you were hoping the Flash player would enable a whole new world of content, you will be disappointed. Flash sites on Android devices are utterly hit or miss." Even on the BlackBerry PlayBook "Flash objects are often slow to load, and some would not function," wrote Galen Gurman for InfoWorld in April; "It's becoming increasingly clear to me that Flash and mobile don't mix."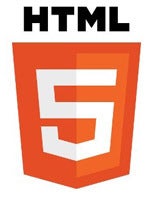 Living A Happy HTML5 Life
Adobe says it will now be working on HTML5 development, a technology competing with Flash, which doesn't need additional plugins installed for your browser. In August Adobe released a software preview of Edge, which allows users to create Flash-like animations using HTML5. Adobe also launched Wallaby, a tool that enables developers to recycle Flash content (such as ads) into HTML5 compatible with iPhones and iPads.
Another sign that HTML5 is prevailing is the apparent demise of Microsoft's Flash competitor, Silverlight. The latest reports indicate that Silverlight might be approaching its end of life in a year or so, as Microsoft publicly accepted that HTML5 is the way to go further.
Will anyone miss Flash on their mobiles? iOS users have been living Flash-free for more than three years, and this has never stopped the platform growing. And since Flash never performed that well on Android devices either (be it phones or tablets), chances are Flash will be slowly phased out from now on, without anyone noticing it.
Follow Daniel Ionescu and Today @ PCWorld on Twitter