Microsoft hasn't announced a Windows 8 release date yet, but Samsung is already talking about its plans to launch a Windows 8 tablet in the second half of 2012.
Uhm Kyu Ho, head of sales and marketing for Samsung's PC business, revealed the company's Windows 8 plans to Bloomberg in an interview. The product, he said, will probably be a modified version of Samsung's Series 7 slate, which runs Windows 7.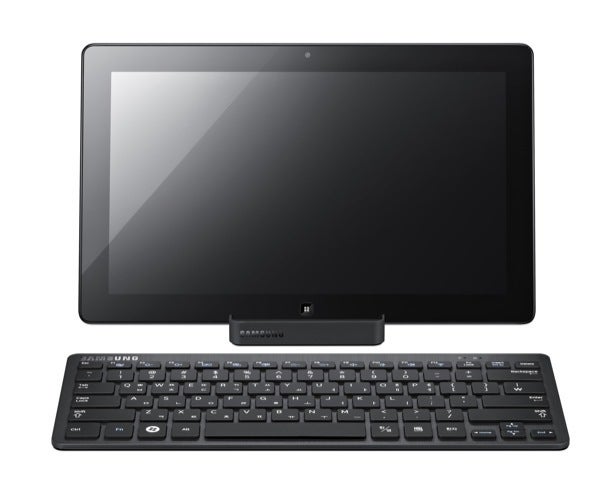 Samsung has already created a Windows 8 version of its Series 7 tablet for press and developers to test out. The so-called Windows Developer Preview tablet, handed out at Microsoft's BUILD conference in September, had an 11.6-inch, 1366-by-768 pixel display, an Intel second-generation Core i5 processor and 4 GB of RAM.
In my experience, the preview tablet ran the early Windows 8 build smoothly, but the hardware was bulkier than Apple's iPad and many Android tablets, and it had a noisy fan that didn't keep the machine from running hot. Also, the battery was only good for about three hours on a charge.
Windows 8 will also support ARM-based processors from companies like Nvidia and Qualcomm, and they likely won't have the same issues that Samsung's Intel-based tablet did, so Intel's under a lot of pressure to improve its hardware experience by the time Windows 8 ships. The chipmaker needs to create a processor that's powerful enough for Windows 8, but light enough to provide good battery life, and perhaps eliminate the need for fans.
I'm also hoping hardware makers can cram more pixels into smaller displays next year; Windows 8 runs best on resolutions of 1366-by-768 or higher, but at the moment, no 10-inch tablet exists with that high a pixel count.
Windows 8 is a major overhaul of Microsoft's desktop operating system. Its start screen is optimized for touch, and will showcase apps designed with tablets in mind. Other PC makers besides Samsung, including Asus, HP and Dell, have shown interest in Windows 8 tablets, but they haven't given release dates yet.
Follow Jared on Facebook, Twitter or Google+ for even more tech news and commentary.