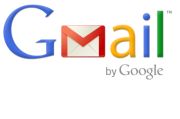 Google, which last week bungled the launch of a Gmail application for Apple iOS devices, has decided to put out to pasture its Gmail application for the BlackBerry.
As of Nov. 22, Google will no longer offer technical support to users of the application, nor will it allow people to download it anymore, the company said in a blog post.
However, people will be able to continue using it, although Google will put its development efforts on the version of the application for mobile browsers, available at gmail.com.
"Over this past year, we've focused efforts on building a great Gmail experience in the mobile browser and will continue investing in this area," the blog post reads.
Last week, Google released a Gmail application for iPhones, iPods and iPads running version 4.0 or higher of iOS, but soon after had to abruptly pull it from the Apple App Store because it had a bug that caused it to malfunction.
Juan Carlos Perez covers search, social media, online advertising, e-commerce, web application development, enterprise cloud collaboration suites and general technology breaking news for The IDG News Service. Follow Juan on Twitter at @JuanCPerezIDG.