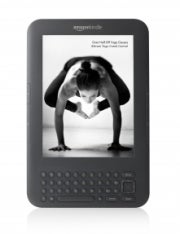 Amazon's new, entry-level Kindle eReader is priced as low as $79 but costs $84 to make, according to a teardown analysis by market research firm IHS iSuppli.
A new iSuppli study pegs the total manufacturing cost of the Wi-Fi Kindle, which is $79 with "special offers" (advertisements) or $109 without ads, at $84.25, Mainstreet reports.
The Kindle's bill of materials comes to $78.59 for components that include a 6-inch, E-ink display and 2GB of flash storage, according to iSuppli. In addition, the Wi-Fi Kindle costs $5.66 to assemble.
Amazon's actual production costs may exceed $84, according to Mainstreet. The iSuppli cost estimate doesn't include additional expenses such as software, licensing fees, and shipping charges.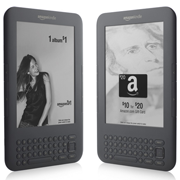 Buy More Stuff, Please
So how does Amazon offer a product below cost and still make money on it? Well, since it places ads on the $79 Kindle, which acts as an electronic billboard when idle, Amazon may actually be making a slim profit–or at least breaking even–on each unit sold.
And if does lose money on each $79 Kindle it sells, Amazon may make up the loss on aftermarket sales, including digital books and magazines, to its eReader customers.
The Wi-Fi Kindle isn't Amazon's only loss-leading slate, apparently. A recent iSuppli teardown analysis of the $199 Kindle Fire reported that the 7-inch color tablet costs $209.63 to manufacture. Again, Amazon's strategy is to make up the loss via music, game, video, and app sales to Kindle Fire users.
What does the future hold? Before you know it, select Kindle and competing eReaders may very well be free, provided customers are willing to purchase a specific number of ebooks or other digital content as part of the deal.
Contact Jeff Bertolucci at Today@PCWorld, Twitter (@jbertolucci) or jbertolucci.blogspot.com.