It was just a few weeks ago that planning began on Ubuntu 12.04, or "Precise Pangolin," but already key details about the upcoming version of Canonical's popular Linux distribution are beginning to emerge.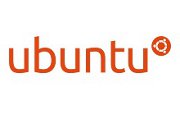 A number of decisions about the new software were made at the Ubuntu Developer Summit last week. Ready for a rundown? Here's what we've learned so far.
1. Too Big for CDs
One of the more notable developments is that it looks like developers are planning to target a 750 MB ISO image for Ubuntu 12.04, meaning that the software will no longer fit on a CD, according to a report on The H. Instead, users will need either DVDs or USB drives to install it. The change may seem shocking, but it's actually an increase of only 50 MB.
2. Back to Rhythmbox?
Numerous reports are suggesting that the Banshee music player–which was only just recently added to Ubuntu–may be replaced by Rhythmbox once again. Problems cited with Banshee include poor maintenance and also potential incompatibilities with ARM, according to a post-Summit blog post by Banshee developer Joseph Michael Shields, who disputes both assertions. No final decision appears to have been made on this question, however, and it's currently being discussed in a thread on the Ubuntu-Desktop mailing list.
3. No More Mono?
Closely linked with the question of removing Banshee is the possibility of removing Mono from Ubuntu as well. Banshee is one of the few applications left in the software that still depend on Mono, which is an open source implementation of Microsoft's .NET framework. Ubuntu Community Manager Jono Bacon weighed in with a blog entry on Tuesday stressing that neither the Banshee nor the Mono decisions have been finalized.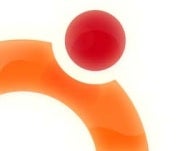 4. 64-Bit by Default
Also notable in Ubuntu 12.04 is that users will be offered the 64-bit version by default, though the 32-bit version will still be available. Version 3.2 of the Linux kernel, meanwhile, will serve as the heart of Ubuntu 12.04, according to a report on Phoronix.
5. A Wayland Preview
While Ubuntu 12.04 will still depend on X.Org as its main server, an experimental Wayland preview running an X11 server may be available as well, Phoronix reports.
6. Some GNOME 3.4 Packages
The bulk of the GNOME packages in Ubuntu 12.04 LTS will be GNOME 3.2 packages, but a few GNOME 3.4 packages will reportedly be included as well, including GTK+ 3.4, GNOME Games, GEdit, Gcalctool, Evince, and Yelp.
7. A Speedier Software Center
Finally, developers hope to speed startup of the Ubuntu Software Center from 11 seconds to less than two seconds, according to The H.
Due in April, Ubuntu 12.04 will be a Long-Term Support (LTS) version of the free and open source operating system, with support for a full five years. I'll be watching closely as new details emerge.