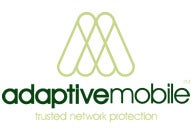 While large numbers of consumers are angry about security measures taken by custodians of their online data, three out of every four of them don't even take minimal measures to protect themselves from incursions on their privacy.
That was one of the findings in a survey released this week by AdaptiveMobile, a mobile security firm based in London.
The survey noted that 75 percent of mobile users don't bother to read the terms and conditions of mobile applications. Many of those apps, like Angry Birds, access physical location information about their users as a condition of their use. Yet 69 percent of the 1024 consumers surveyed found collection of such data unacceptable.
"Consumers are outraged that their data may not be secure but are unwilling to protect themselves," AdaptiveMobile Vice President of Handset Security Ciaran Bradley said in a statement. "It's like getting angry at the prospect of being burgled, but announcing publically when their house is unoccupied."
"We are downloading more apps than ever before, but people are unaware that their location and other information can be harvested by applications," he continued. "This is comparable to half of the population being unaware that they need to lock their front door."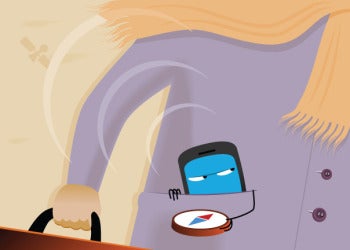 "Whilst mobile operators do have a role to play to protect users, both need to step up and take responsibility," he added.
Nevertheless, many consumers appear to be getting wise about information harvesting by mobile applications. Although the survey showed that 25 percent of consumers were happy to willingly trade personal information for a free app, 75 percent said they were willing to pay for apps if they could be assured of good privacy.
Many popular apps, such as Angry Birds, Jaws and Paper Toss, grab information, including country, city, GPS location and owner's name and may contact up to 17 different domains to share it with external bodies, including advertisers, noted AdaptiveMobile.
Among the most irresponsible app users are those with iPhones, according to the researchers, with 65 percent of them unaware that free apps may compromise their privacy.
Among the most responsible users were those using Windows Phone, the researchers said. Some 29 percent of them said they'd stop downloading free applications if they had any doubt that their personal information wasn't safe. In addition 95 percent of them said they were "quite" or "very" concerned about privacy infringements.
Those discrepancies should not have been surprising to the surveyors. Windows users have been conditioned to be careful, as they are often the targets of all kinds of hacker mischief. Apple users, on the other hand, have been largely ignored by the online underworld, although that has been changing.
"If we are to slow the rise in cybercrime, consumers need to become more aware of the need for phone security, and operators should provide protection against the unauthorized or inadvertent leakage of personal data to guard and build trust with their users," AdaptiveMobile's Bradley reasoned. "Not only will this frustrate hackers and other cyber criminals, but also ensure that consumers can have a safe mobile experience."
Follow freelance technology writer John P. Mello Jr. and Today@PCWorld on Twitter.