Facebook on Thursday declined to comment on a news report that it is nearing a settlement with the U.S. Federal Trade Commission over concerns about changes in its privacy policy.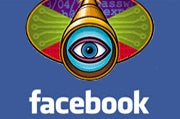 The Wall Street Journal reported that the FTC has investigated Facebook for deceptive trade practices when it changed its privacy settings. The two sides are close to a settlement, the Journal reported, citing unnamed sources.
An FTC spokeswoman said she couldn't comment on the report. The FTC typically does not comment on investigations until the agency files a complaint in court or announces a settlement.
Privacy groups have repeatedly complained about Facebook's privacy practices in recent years. In September, U.S. Representatives Ed Markey, a Massachusetts Democrat, and Joe Barton, a Texas Republican, called on the FTC to investigate Facebook for tracking users even after they log out of the site.
The FTC has investigated Facebook for changing its privacy settings in December 2009, the Journal story said. The changes made several pieces of user data public by default.
Grant Gross covers technology and telecom policy in the U.S. government for The IDG News Service. Follow Grant on Twitter at GrantGross. Grant's e-mail address is grant_gross@idg.com.