As with your computer, the best defense against malware is a good offense in the form of security software. Paid mobile security apps are much better at detecting malware in Android devices than free antivirus applications, according to a study by AV-Test released Thursday. If your business relies at all on smartphones, make sure that you and your employees are protected with the right mobile security package.
Paid Apps Showed Better Results
Kaskperky's and F-Secure's Mobile Security suites produced the best results from AV-Test, which detected 50 percent of all active malware samples. Kaspersky's Mobile Security is $29.95 for a year, while F-Secure's mobile security suite costs $39.99. However, the product tested was not the Kaspersky app currently in the Android Market, which retails for $9.99. You must purchase both products from the company directly and install them on your Android device.
Zoner Antivirus Free Wins Over Other Freebies

Most free antivirus apps detected 10 percent or less of the malware, except for Zoner AntiVirus Free, which sniffed out 32 percent. While it may seem like a small difference, 18 percent means that multiple malware apps would slip through your Android device's defenses.
Who Is AV-Test?
My first reaction to reading the results was a suspicion that either Kaspersky or F-Secure funded the study by AV-Test. Yet, AV-Test bills itself as an independent security firm whose mission is to detect the latest malware. However, it makes its money analyzing tools to detect malware, so the study is an effort to spread awareness of its services. (As a side note, PCWorld partners with AV-Test to evaluate and review antivirus and security products in our periodic antivirus and security suite roundups.)
Should I Just Switch to iPhone?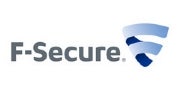 Only if you've really been pining for Siri. While malware has been on the rise on Android devices, you can avoid it with a little bit of common sense and good mobile security software.
This PCWorld story has some great tips for escaping malware–such as avoiding apps made by developers with only one app in the marketplace, and using a free Android app called Lookout to check out other apps before downloading them. Lookout checks various malware blacklists and tells you right away if you are dealing with a suspect application. Check out these tips as well.
What Constitutes a "Shady" App?
Avoid apps that meet any of the following criteria:
Have no reviews in the Android Marketplace, unless they're brand new.
Have persistent negative reviews in the Android Market.
Lack a decent description and user documentation.
Come from developers that don't have a website.
What Else Can I do to Protect Myself?

If you have to install an online banking app or any other app, such as Mint, that gives your smartphone access to your personal finances, don't set it to log in automatically. Make any passwords on these apps difficult for others to crack with use of symbols and numbers. Set your phone to lock with a similarly decent password after it has been on for a certain period of time.
AV-Test's study supports the theory that you get what you pay for with free products when it comes to mobile security apps on Android. As more Android devices make their way onto the market, malware for Android will become more persistent, and it will become mandatory to lock down your device. While it would be wise for Android to take greater security measures in its marketplace, Android users have to take matters into their own hands for now.
Angela West dreams of opening a Fallout-themed pub featuring wait staff with Pip-Boys. She's written for big insurance companies, small wildlife control businesses, gourmet food chains, and more. Follow her on Twitter at @angelawest and Facebook.