An Illinois man who was arrested after repeatedly calling 911 to complain about his broken iPhone is a fine illustration of the dangers of drinking and dialing.
The Smoking Gun reports Michael Alan Skopec, 48, dialed the emergency number five times — apparently not from his iPhone — in search of help for his malfunctioning iOS device, although he did not say what was wrong with it or how he expected authorities to assist him.
The Kendall County Sheriff's Office traced the call back to Skopec's home in the town of Bristol, where he was found to be intoxicated and refused to cooperate with police. According to a copy of the police report, he was arrested for "obstructing/resisting a peace officer" at his home around 1 a.m.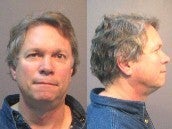 I tried contacting the sheriff's office, which originally notified local media outlets in Chicago via a press release, but was unable to reach anyone familiar with the case as most staff are off for Veterans' Day.
Skopec likely has above average technical prowess, or at least enough to operate an iPhone — the Daily Mail reports he's been awarded patents in the past for database innovations. But he was also named in a lawsuit alleging that he and a handful of coworkers at Rocket Software stole some of the code the company used to build its database tools.
This latest iPhone incident isn't likely to help Skopec's reputation. He's set to appear in court November 18.
Follow Eric on Twitter, and at ericmack.org. Follow PC World on Twitter, too.