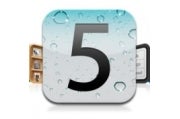 Some iPhone 4S users are still complaining about rapid battery drain following Apple's iOS 5.0.1 system update that began rolling out to users Thursday. IOS 5.0.1 was supposed to fix several bugs that caused some iPhone 4S and older iPhone devices to rapidly discharge their batteries. The update also brings more multitouch gestures to the original iPad, several bug fixes for iCloud, and improved Siri voice recognition capability for Australian accents.
Users still experiencing battery drain problems after the update are taking their frustrations to Apple's online forums. "Updated about 1.5 hours ago, battery has drained 20% since then with no usage! This is awful," said forum user coloradoappleuser.
"Lost 15% in 45 mins and I didn't even use the phone. What happened?," said anotherforum commenter.
While the majority of forum participants claim the iOS 5.0.1 update hasn't fixed their battery drain issue, some say the problem has been resolved. Others are advising complainers to be patient and suggesting that resetting the phone to factory conditions may help the battery fix take effect. "Most likely you need to reset the network/device itself and discharge/recharge! It's not magic! Enthusiasm is normal but Apple users have to learn to be methodical," said one particularly scolding forum comment.
Some users are also claiming the update is causing new issues for older devices. "3GS battery was far better with iOS 5. how can we downgrade?," asked one user, a sentiment echoed by several others. Apple has not commented on the reported problems some users are still facing, and it's not clear whether the new software fix will take several charges and discharges to take effect.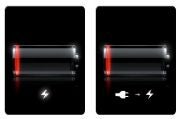 If iOS 5.0.1 is causing problems for older devices it wouldn't be the first time; Apple has faced similar complaints in the past. Last summer after Apple rolled out iOS 4, iPhone 3G owners complained of slow performance, poor battery performance and hardware overheating. The problems also sparked at least one class action lawsuit. Apple eventually improved the situation with an update in late 2010 to iOS 4.2.
Connect with Ian Paul (@ianpaul) and Today@PCWorld on Twitter for the latest tech news and analysis.