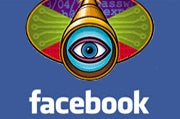 With Facebook reportedly close to cutting a deal with the U.S. Federal Trade Commission (FTC) over privacy sins dating back to 2009, the question remains whether the social network's brain trust really gets the privacy issue.
The details–reported by the Wall Street Journal–of Facebook's imminent pact with the FTC describe an agreement that gives the socnet plenty of room to violate its members' privacy in the future. That's because the deal affects a standing target–all the data currently on the system–and not the moving one, which is data added to the network in the future. It is the latter Facebook needs to address if privacy is truly going to be protected on the network.
Under the reported agreement, Facebook would need to obtain your permission before subjecting you to changes in its privacy policy that will "materially" affect how it handles your information. In the case before the FTC — which the agreement would settle — Facebook changed its privacy policy in 2009 so that information previously kept private, such as name, picture, city, gender and friends list, was suddenly made public.
The date you joined Facebook will affect the agreement's notification requirement. What Facebook can do with your data will vary depending on what version of its privacy policy was in effect when you joined the network. Not only will that be totally confusing to you and everyone else on the network, but it should create some nightmares for Facebook's administrators, too.
In addition, expressed consent won't be needed for all changes nor will it be needed for new changes. That means if Facebook rolls out a feature like facial recognition or Timelines, which have significant privacy implications, it can do so whether you want to participate in the rollout or not.
To make sure Facebook is toeing the line on privacy once it cuts its deal with the FTC, it will reportedly submit itself to annual privacy audits by an independent third-party. Similar terms were included in pacts inked in the past by the FTC with Google and Twitter. How effective these audits will be in protecting anyone's privacy, though, is yet to be determined.
Facebook's Privacy Track Record
Needless to say, Facebook's privacy record has been less than stellar. Last year alone, there was a privacy change that gave the social network ownership of its members' data forever, allowed its partners' websites to peek at a member's information when they visited the site, shared location information with apps by default, created a privacy-challenged group feature, and allowed apps to transmit its members' and their friends' names to advertisers and Internet tracking companies.
That's not to say that Facebook hasn't made some strides in improving its privacy policies. In fact the most recent batch of changes to those policies were praised by privacy advocates for making it easier for users to understand who will be able to view status updates, photos, videos, and other content they post on the site and giving its members increased controls over content they're tagged in.
Nevertheless, with rumors circulating that Facebook may "go public" next year with an IPO worth an estimated $100 billion, one has to wonder if the FTC deal is a convenience calculated to make the company look more attractive to investors than a sign that the social network is finally "getting it" when it comes to privacy.
Follow freelance technology writer John P. Mello Jr. and Today@PCWorld on Twitter.