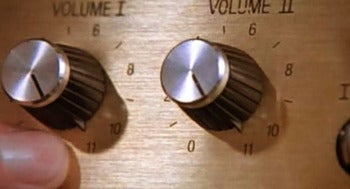 Google is planning a mystery event next Wednesday–could it be the announcement of Google's entry into the online music business?
Invites, which began arriving in inboxes Friday, were entitled "These Go To Eleven"–a reference to a classic scene from the "mocumentary" This is Spinal Tap. In This is Spinal Tap, a band member explains that the volume knowbs on the group's amps go to 11, while other bands' amps only go to 10. Apparently, Google intends to "amp up" its music offerings next week.
Google launched its cloud-based music service (in beta) last May. Google Music allows users to upload up to 20,000 tracks and stream them to their various devices. Talk about Google launching a music store to complement its cloud service has been heating up in the recent weeks.
Speculators expect the store to be integrated with Google's new social network, Google+. It's possible that Google will let user's Google+ friends listen any of the user's purchased tracks once, for free.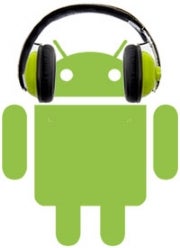 A Google music store would take on both Facebook and Apple. Facebook is tightly integrated with online music subscription service Spotify, and lets users share playlists, recommend songs, and update their listening fodder in real-time to their news feeds. Apple, on the other hand, plans to launch a service called iTunes Match, which will work in conjunction with its iCloud service. iTunes Match will reportedly scan your iTunes and match your music up to Apple's master versions on iCloud–in other words, you won't have to upload hundreds of thousands of songs to iCloud in order to be able to access your music from anywhere.
Google's mysterious event is slated for 2 p.m. Pacific time on Wednesday, November 16, and will be streamed live on YouTube.com/Android.
Follow freelance technology writer John P. Mello Jr. and Today@PCWorld on Twitter.