Apple customers have been whipped into a frenzy in recent days by constant reports of battery problems, software hiccups, and overheating issues with popular Apple gizmos from the iPhone to the iPod.

So what gives? Here are some answers to frequently asked questions to help users cut to the heart of the issues.
What's the problem with the Nano? On Friday Apple issued a statement saying that in rare cases the battery of the original Nano — sold between September 2005 and December 2006 — may overheat and pose a safety risk. The upshot is that the mini music player isn't likely to cause anyone real harm but if you're conscientious enough to still have one of the aged devices you can get a brand new one for free. Just verify that your device qualifies for the replacement program and if it does, send it off to Apple and wait six weeks for a new one. It's a pretty good deal all the way around.
What's the problem with the iPhone 4s? For weeks complaints about the phone's battery life have piled up on Apple's support Web site — to the tune of hundreds of pages of threads, thousands of comments, and more than 350,000 page views. Some people have noted improved battery performance after making adjustments such as turning off the time zone setting, or reinstalling the phone's operating system.
How has Apple responded to the iPhone battery complaints? Last Thursday Apple issued an iOS 5.0.1 system update that was supposed to fix several bugs that caused some iPhone 4S and older iPhone devices to rapidly drain their batteries. The update also brings more multitouch gestures to the original iPad, several bug fixes for iCloud, and improved Siri voice recognition capability for Australian accents.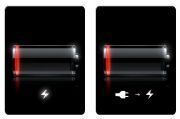 Did the update solve the battery drain problem? Many are saying it didn't. In fact, some iPhone 4s owners are having problems after the update that they didn't have before, including microphone failures, Wi-Fi signal loss, and cellular network reception issues, according to reports. Some people, however, say the update did solve their problem.
Is it true that even older devices are having problems after installing iOS 5.0.1? It appears so. One user on an Apple support forum said the person's iPhone 3Gs battery used to last one day and a half, but now after updating to iOS 5.0.1 it drains 10 percent per hour. If iOS 5.0.1 is causing problems for older devices it wouldn't be the first time; Apple has faced similar complaints in the past. Last summer after Apple rolled out iOS 4, iPhone 3G owners complained of slow performance, poor battery performance and hardware overheating. The problems also sparked at least one class action lawsuit. Apple eventually improved the situation with an update in late 2010 to iOS 4.2.
Is everyone with a new iPhone having battery problems? Oddly, no. In the first place, some iPhone 4S users haven't ever had a problem with their new phones. Some people say the latest iOS update works fine. And as PCWorld has pointed out, most of the reports from unhappy iPhone users have proved impossible to replicate. Although one staffer had difficulty installing the update, none of the iGadget users in the PCWorld/Macworld offices have noticed any problems with their phones or tablets since installing 5.0.1. And, as far as we can tell, no other tech publication that we've seen has been able to concretely verify the reported glitches either.
Not only that, but in PCWorld testing the iPhone 4S actually performed pretty well, coming in third when compared to eight other smartphones. As PCWorld's Jared Newman put it, "smartphone batteries stink."
At this point, what might help? Adjusting settings on your phone may help. For instance, some people have found that the "Setting Time Zone" element within Location Services in iOS seems to be operating when it doesn't need to be, resulting in excessive battery drain.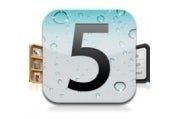 Also, given the degree to which reported problems seem to vary from user to user, one possible explanation is that the problems are the result of corrupted installations of iOS rather than a problem with the update itself. For instance, if the update process gets interrupted in any way, it could corrupt your data, or the operating system itself, which leads to all sorts of glitches.
If you're experiencing a lot of bugs with iOS 5, or if you've had problems after updating to iOS 5 or 5.0.1, you may want to try restoring your iPhone to the factory defaults on your iGadget to start fresh with a new install of iOS.
Follow Christina on Twitter and Google+ for even more tech news and commentary and follow Today@PCWorld on Twitter, too.