Enterprise users and consumers who have held off buying new PCs recently may come to regret their decision as a hard-drive shortage following floods in Thailand is expected to result in higher prices, according to Gartner.
The market research company on Monday presented its survey of third-quarter PC sales in western Europe, reporting that PC shipments totaled 14.8 million units in the third quarter, an 11.4 percent decline from the same period last year.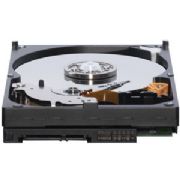 Like elsewhere in the world, the enterprise market in western Europe is doing a bit better than the consumer market, where sales declined by almost 19 percent. However, small and mid-size companies were very reluctant when it came to upgrading their PCs, while large enterprises are doing piecemeal upgrades instead of changing all machines at once, according to Meike Escherich, principal analyst at Gartner.
While holding off upgrades may have seemed like a prudent move, in light of the current economic situation, floods in Thailand can change that. They will have a major affect on the availability of hard drives; about 50 million fewer drives will be manufactured during the fourth quarter, according to Escherich. That will result in shortages in 2012, and higher prices.
"Vendors won't be able to absorb higher drive costs and will have to raise PC prices," said Escherich.
Desktops as well as low-end servers will be affected first and laptops will then follow suit.
Smaller, regional PC makers will bear the brunt of the shortages and will struggle to survive during the first half of next year, as larger vendors get preferential treatment, according to Escherich.
The fallout from the floods in Thailand is a tragedy for people living in the region and a lose-lose situation for vendors and users. For vendors, it will make it even harder to get sales of PCs going again.
Economic gloom in western Europe doomed third-quarter PC sales in the region. Especially bad were sales of netbooks, which dropped by more than 40 percent year-on-year.
"Netbooks and low-end laptops drove unit sales for a number of years, but sales have taken a nosedive this year," Escherich said.
The consumer decline is especially bad for the PC industry, as the third quarter is traditionally a strong consumer quarter, driven by back-to-school sales, according to Gartner, which doesn't include tablets in its reports on PC shipments.
Hewlett-Packard is the biggest vendor with 22.7 percent market share, though it had a 7.5 percent drop in units sold compared to the third quarter last year.
Second-place Acer continues to struggle, recording a 45.1 pecent drop in shipments. Its market share is now 15.2 percent. The company has been too reliant on sales of netbooks and low-end laptops, and was caught with too much inventory when sales slowed, according to Escherich.
Asus was one of the winners during the third quarter, overtaking Dell to move into the third spot. Unit sales grew by 20.3 percent and Asus' market share ended up at 10.6 percent.
Dell's sales declined by 10 percent and the company now has 9.8 percent of the market.
In fifth place, Apple also had a good quarter, helped by 28 percent growth in laptop sales. The company also had a double-digit growth in both the consumer and professional markets. That gives it a 7.6 percent market share.
Send news tips and comments to mikael_ricknas@idg.com