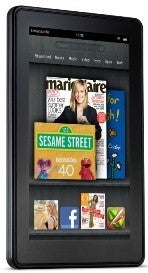 If you've been excitedly waiting for your new Amazon Kindle Fire, your wait will be shorter than you thought. The Internet's largest retailer announced today that it is shipping the seven-inch, Android-based color tablet a day earlier than originally scheduled.
Since its announcement in September, the volume of advance orders have sent the $199 Fire zooming to the top of Amazon.com's bestselling chart.
"We're thrilled to be able to ship Kindle Fire to our customers earlier than we expected," Vice President for Amazon's Kindle line David Limp says in a statement.
"Kindle Fire quickly became the bestselling item across all of Amazon.com, and based on customer response we're building millions more than we'd planned," he adds. "Customers are excited about Kindle Fire because it is a premium product at the non-premium price of only $199."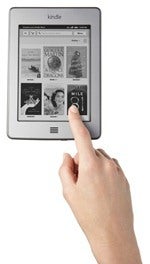 In addition to shipping the Fire early, Amazon will also begin shipping both the WiFi ($99) and 3G ($149) versions of its e-ink-based Kindle Touch tomorrow, a full six days ahead of schedule. The Touch has a black-and-white display, but a touchscreen interface, instead of the button-based controls found in lower-priced Kindles.
The Touch also includes a new feature called "X-Ray," which will be quite useful for lovers of Russian novels and other weighty tomes. With a single tap, readers can see all the passages across a book that mention ideas, fictional characters, historical figures, places, or topics that interest them, as well as more detailed descriptions from Wikipedia and Shelfari, Amazon's community-powered encyclopedia for book lovers.
"We've seen great excitement over our new line of electronic ink Kindles—in fact, sales of our electronic ink Kindles are more than double any previous Kindle launch," Limp notes.
Follow freelance technology writer John P. Mello Jr. and Today@PCWorld on Twitter.