Just a week or so after revealing that Linux Mint 12 would be taking a hybrid approach to introducing GNOME 3, the project behind the free operating system on Saturday announced the debut of a release candidate of the software.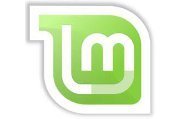 All those interested in checking out the new version of the open source Linux distribution, dubbed "Lisa," can get a taste for themselves by downloading an ISO image and taking it for a test drive.
Linux Mint is now ranked as the most popular Linux distribution, according to DistroWatch, unseating Canonical's Ubuntu, which had long held the top spot.
Based on the new Ubuntu 11.10 "Oneiric Ocelot," the final version of Linux Mint 12 is due for release later this month, or as soon as the team feels it's ready. It will be supported until April 2013.
Here's a rundown of some of the key features you'll find in the new release candidate of the software.
1. GNOME 3 and MGSE
As I described last week, Linux Mint 12 will ease the transition to the controversial new GNOME 3 desktop by adding a layer on top that lets you use GNOME 3 in a traditional way.
MGSE, or Mint GNOME Shell Extensions, is the name of that layer, and it gives users numerous options with respect to GNOME 3. For a full-fledged GNOME 3 experience, for instance, users can disable all MGSE components; conversely, by enabling all of them you'll get a GNOME 3 desktop that's similar to what you've been using before. Alternatively, users can also pick and choose which components they want to enable for a custom-designed "middle of the road."
Also included in MGSE, meanwhile, are additional extensions such as a media player indicator and multiple GNOME 3 enhancements.
2. MATE
Another stepping stone included in Linux Mint 12 to help users wary of GNOME 3 is MATE, a fork of GNOME 2 that looks and feels like the old familiar Linux desktop and yet can be run on the same system as GNOME 3.
MATE isn't yet entirely stable, according to the Mint developers, but eventually it should mimic GNOME 2 in every way. This desktop is present on the DVD edition of Linux Mint 12; users of the CD edition can install it via the mint-meta-mate package.
3. Search Engines
The new default search engine in Linux Mint 12 is Duck Duck Go, an option that "doesn't show different results depending on who's making the search, it doesn't track or record user information, it provides you with optimized results and it's built on and contributes to Open Source," in the project team's own words.
Linux Mint 12 also includes a different–and much easier–way to install new search engines, the team says. A series of new partnerships, meanwhile, will allow Linux Mint to benefit financially from searches performed by its users.
4. New Artwork
A new theme called Mint-Z is featured in Linux Mint 12 along with a default background featuring original artwork and the Mint logo.
5. Nuts and Bolts
Finally, at the heart of Linux Mint 12 are Ubuntu 11.10 "Oneiric Ocelot," Linux 3.0 and GNOME 3.2.
With all the controversy surrounding desktop environments lately–including not just GNOME 3 but also Ubuntu's Unity and even Windows 8's Metro–I'm liking the sound of Mint's hybrid approach more every day.
Have you switched to Mint–or are you considering it?