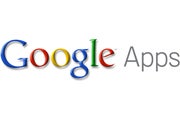 Addressing a major source of complaints with its Apps suite, Google has announced that it will now offer around-the-clock phone support for the core components in the Apps for Business version of the hosted collaboration and communication suite.
This means that Apps for Business customers will be able to call Google for technical assistance whenever they run into trouble with suite applications like Gmail, Calendar, Sites, Docs, Talk and Video.
"All support cases are handled directly by trained Google Apps experts," wrote Jocelyn Ding, vice president of Google Enterprise Operations, in a blog post.
Right now, 80 percent of Apps business customers report being "more than satisfied" with their Apps support experience, according to Google customer satisfaction surveys, but the company wants to bring that satisfaction rating to 95 percent, she wrote.
Google Apps, launched in 2007, was originally aimed at small companies seeking to hand over the hosting and management of their workplace e-mail to Google. Phone technical support has so far been limited to certain customers and for certain suite components.
However, Google in the past two years has been aiming to attract large enterprises to Apps, packing the business version of the suite with IT management, security and software features that this type of customer requires.
In doing so, Google Apps has become a major threat to Microsoft, which is trying to counter with its Office 365 cloud-hosted suite.
Juan Carlos Perez covers search, social media, online advertising, e-commerce, web application development, enterprise cloud collaboration suites and general technology breaking news for The IDG News Service. Follow Juan on Twitter at @JuanCPerezIDG.