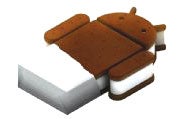 Google has just released the source code for the latest build of Android, deliciously titled "Ice Cream Sandwich." In a Google Groups post, Google engineer Jean-Baptiste Queru says "this is actually the source code for version 4.0.1 of Android, which is the specific version that will ship on the Galaxy Nexus."
The source code is available for download right now from the Android Open-Source Project git servers, though Queru warns that it is a rather hefty file and can take some time to download. If you plan on checking out the source code yourself, I recommend waiting a bit for the servers to calm down.
Clicking on the link from the original post sent me straight to a 404 page so it might be a while before people can actually get their hands on the full file.
Interestingly, the code includes the previously unreleased source for Android 3.0 (Honeycomb). Queru admits that Honeycomb was unfinished and urges all developers to ignore it in favor of Ice Cream Sandwich.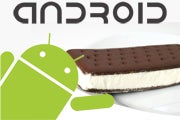 With another Google event happening on November 16th of this week, we can only hope that this source code release signals the imminent arrival of the Samsung Galaxy Nexus. We still have no official release date or price for the Galaxy Nexus, but with the source code out in the wild it's only a matter of time before the phone arrives as well.