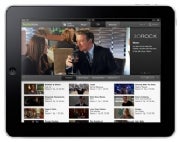 Apple has sold about 40 million iPads since launching the device in 2010, but if the company doesn't act quick by slashing prices, people are going to stop buying the device, at least in the short term. That's reportedly the opinion of Goldman Sachs analyst Bill Shope, who recently sent out a note to investors forecasting trouble ahead for Apple's popular one-panel slate, according to Business Insider.
The problem with the iPad, Shope says, is that it could face some short-term growing pains because of its tremendous growth in popularity over the past 20 months or so. Shope is certainly right that the iPad has grown to popularity in a relatively short time. With the introduction of the iPad, Apple basically created a new device category that it has dominated, especially in the United States. Beyond selling well, a recent report from metrics firm comScore said the iPad is responsible for 97 percent of all U.S. Web traffic from tablet devices.
Budget iPad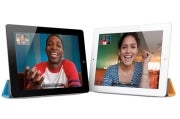 Despite its popularity, however, Shope believes the iPad is overdue for a price cut across all iPad models, pointing to Apple's past iPhone price slashing as precedent. Just over two months after launching the original iPhone in 2007, Apple cut the price of its smartphone from $600 to $400. Then, in 2008, the 8GB iPhone 3G launched for the carrier-subsidized price of $199. Apple's current iPad pricing ranges from $500 for a 16GB Wi-Fi only device to $829 for a 64GB tablet featuring 3G and Wi-Fi connectivity.
Beyond regular price cuts, Shope suggests Apple could even introduce a sub-$400 iPad 2 with minimal storage capacity as part of an expected iPad 3 launch in 2012. Apple does something similar with its iPhone lineup, offering an 8 GB iPhone 4 for $99 with a new two-year contract from AT&T, Sprint and Verizon, or a free 8GB iPhone 3GS with AT&T.
Grim iPad forecasts nothing new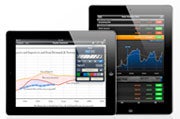 Analysts and researchers have been predicting all kinds of doom and gloom for the iPad in recent months. Market research firm Strategy Analytics said in October that the iPad's global tablet market share fell to 67 percent from a once dominant 96 percent thanks to a rise in popularity of Android-based tablets such as Samsung's Galaxy Tab 10.1. A study by ChangeWave Research and RBC Capital Markets found that the $199 Kindle Fire media consumption tablet is prompting a quarter of prospective iPad purchasers to delay purchasing an Apple tablet. Finally, Barclays Capital analyst Ben Reitzes is also concerned about a slump in iPad sales, according to CNET.
Of course, predicting slower iPad sales doesn't mean Apple won't be selling the device in large numbers. Reitzes still predicts holiday iPad sales to approach 14 million devices sold, and Shope isn't adjusting his forecast for iPad sales either, Business Insider says.
There are also two big technologies that could help Apple get past the predicted iPad slump, according to Shope. If more people start using Apple's iCloud to sync music, documents, e-mail, contacts and calendar information across all their devices it will keep them coming back for shiny, new iOS devices. And if Apple ports Siri, the company's voice-command digital personal assistant, to a future iPad, that could also be a big win for the Apple tablet.
This isn't the first time Shope has reported on iPad price cuts. Before the original iPad went on sale in early 2010, Shope (then an analyst with Credit Suisse) reported that Apple executives told him the company intended to remain "nimble" on iPad pricing if the new tablet didn't sell well.
Connect with Ian Paul (@ianpaul ) and Today@PCWorld on Twitter for the latest tech news and analysis.