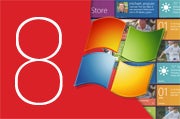 Windows users frustrated by the operating system's penchant for restarting their machines at the most inopportune times to install updates can look forward to Windows 8. Microsoft announced that its new OS will drastically reduce the number of restarts required for rits automatic updating program.
"When it comes to Windows Update, one of the most discussed topics is the disruptiveness of restarts in the course of automatic updating," Steven Sinofsky, Microsoft's Windows and Windows Live president, wrote in a blog. "And for good reason — restarts can interrupt you right in the middle of something important."
Some Windows users have been known to lose data in open applications when the operating system installs updates and restarts a computer without its operator's permission.
While not totally getting rid of restarts during updates — that's tough to do because files open in memory may have to be updated — the Windows 8 development team believes it has improved the process.
For one thing, no matter how many updates Microsoft pushes out in a month, there will only be one restart. That restart will be required at the same time the company sends its security updates to users on the second Tuesday of every month — a day also known as Patch Tuesday. The one exception to that condition is when a critical security update is sent to users. Critical security updates are rare and are moved by Microsoft outside the Patch Tuesday cycle.
"This simplification helps in three ways: it keeps the system secure in a timely manner, reduces restarts, and makes restarts more predictable," Sinofsky wrote.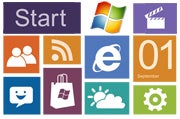 Those annoying pop-ups and dialogs have also been removed from the updating process in Windows 8. Instead, a notice will appear at the log-in screen informing you that Windows needs to finish installing an update. That notice will appear for three days. If you haven't acted on it in that time, Windows will automatically restart your computer, but only if the machine isn't "locked," doesn't have any applications running in the background or has any potentially unsaved work in memory. In other words, it'll wait for you to log-in to your machine again before performing the automatic restart.
If you're a business user or use notify mode, your experience will be different. Depending on how a system administrator sets the policies for your network, you may receive persistent notices to restart your computer to update Windows. There won't be a three-day countdown or an automatic restart. In notify mode, you'll see a notice at login that an update is ready to be installed, but you won't have to worry about any automatic restarts.
As in the current version of Windows, the next version will support only limited upgrading of third-party apps. The wide variety of delivery mechanisms, installation tools, and overall approaches to updates across the full breadth of applications makes it impossible to push all updates through Windows Update, Sinofsky explained.
However, he noted, "the new Windows Store will provide a one-stop shop for [free and paid-for] Metro style apps, with an integrated update service to help ensure apps are maintained in a consistent manner."
Follow freelance technology writer John P. Mello Jr. and Today@PCWorld on Twitter.