Depending on the neighborhood, the fire-engine red "People Love Us on Yelp" sticker outnumbers sedate-looking "Zagat Rated" emblems or fading newspaper reviews on restaurant doors. There's no mistaking the power–and, let's face it, the sheer entertainment value–of candid reviews written by regular diners rather than food-industry elite.
And recently, a report written by Harvard Business School assistant professor Michael Luca showed just how powerful a Yelp rating can be: Luca found that a one-star increase in the rating of an independent restaurant leads to a 5 to 9 percent increase in revenue.
But with livelihoods hanging in the balance, the symbiotic relationship among the Yelp technology platform, reviewers, and local businesses is under stress, showing flaws in a system that must accommodate a high volume of user-generated content.
Yelp Can Help
In his report titled Reviews, Reputation, and Revenue: The Case of Yelp.com, Harvard's Luca analyzed data from the Washington State Department of Revenue, as well as from Yelp, to show a cause-and-effect relationship between Yelp ratings and restaurant revenue.
Luca discovered that this rating-revenue relationship applies to independent restaurants, not chain restaurants. He says that his findings are also relevant to other industries (such as the hotel business) where reviewers are credible and willing to leave reviews.
Yelp Can Hurt
Luca's findings are good news for businesses whose ratings are on the way up–but what happens when what goes up comes down? If a one-star rating increase on Yelp.com yields a 5 to 9 percent increase in revenue, does a decrease in a star rating cause a decrease in business revenue?
"Yes," says Harvard's Luca, "[but] I don't know if it would be the exact same magnitude."
Heather (last name withheld for privacy), owner of a house-cleaning business in the San Francisco Bay Area, would argue that the magnitude is greater. Earlier this year, two 1-star reviews blended with four perfect 5-star ratings to bring her business's average rating down to 3.5 stars.
Luca's study found that people who read Yelp reviews don't form opinions based on all the available information but are particularly influenced by the restaurant's overall rating, particularly when that score is derived from a high number of reviews. However, Heather discovered that her business's overall rating was very powerful–even fatal–when applied to her small set of reviews.
"My business just died. Once they locked me into the 3.5 stars, I wasn't getting any calls," says Heather. "It's so awful. It makes you feel like you've done something wrong."
Heather has been in the house-cleaning business for eight years, and she has a clientele of about 60. She did not put her business on Yelp by choice. In March 2011, her business was reviewed for the first time, and the person awarded her business the dreaded 1 star, citing an underwhelming move-out cleaning. A little over a month later, another Yelp reviewer hit the business again, posting a scathing 1-star review that accused Heather of offering "a discount in exchange for a Yelp review," a big no-no in Yelp land.
Heather says that both reviews are fabricated and personal, as she is going through a divorce in which "things got really nasty." She suspects that at least one of the reviewers may know her ex-husband.
Subsequent comments on both reviews deny personal conflict or outside relationships as reasons for their reviews, and neither reviewer responded to requests for an interview.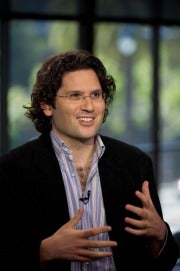 According to Michael Fertik, founder and chief executive officer of Reputation.com, personal relationships are one main source of bogus reviews; the other is competitors. Reputation.com offers services for individuals and businesses wishing to manage the information that appears about them online. Reputation.com for Business launched in September to help businesses manage, monitor, and improve reviews.
Yelp Is Powerful–and Imperfect
Fertik says businesses understand that public criticism is part of the world of online reviews. "What they don't understand is why a review that makes no sense has as much juice on these review sites as a review that is truthful."
In Heather's case, bogus reviews were getting more juice than the legitimate ones, owing to Yelp's reviews filtering, a software algorithm that attempts to flag untrustworthy reviews. It moves those reviews to a filtered-reviews section, which doesn't factor into the overall rating.
While Heather had 6 reviews that factored into her star rating, she had 33 more that did not. These largely 5-star reviews sat at the bottom of her page, accessible only when a viewer clicked the subtle gray '33 filtered' link offered there.
Yelp acknowledges that filtering removes legitimate reviews, but according to Yelp public relations manager Kristen Whisenand, "It is this high cost that we've chosen to accept because we know the infinitely higher cost would be to not have an algorithm in place at all."
However, when Heather directed people to read her filtered reviews by posting multiple comments on her own page, Yelp notified her that this action was an abuse of its policy, and removed one of the comments.
"Spamming users via public comments is an abuse of our system," says Whisenand. "If I was a current or potential consumer coming to this business page, I know I personally would view that behavior as questionable."
With business "dropping off," no way to point people to her filtered reviews, and no way to affect the lowered overall rating on her page, Heather asked Yelp to remove her business's Yelp page. Yelp said no. So Heather took a drastic measure: She closed her business.
Heather disconnected her business phone number, and removed the business listing from Google Places for Business (which will eventually remove the listing from Yelp).
Having marked her business as closed on Yelp, she is looking to start a new business to make a fresh start.
Next page: Businesses can be their own worst enemy
Businesses Can Be Their Own Worst Enemy
As of September 30, 2011, Yelp had more than 22 million reviews. Many of these reviews were written by people who have posted lots and lots of reviews–the Yelp Elite Squad. For their profiles to be badged Elite, these users must apply for acceptance based on the quality of their reviews.
Harvard's Luca says that, overall, Elite reviews differ from non-Elite reviews in that they are more moderate and tend to be closer to a restaurant's overall rating.
"They don't only review when they have a really good or really bad experience," Luca says of these veteran reviewers.
But plenty of Yelpers aren't veterans. These occasional users are propelled to review by a particularly good or bad experience. And armed with Yelp's real-time publishing platform and lack of content moderation, their talent for words (or lack thereof) can get them into hot water, as one new Yelp reviewer found out the hard way.
Claudia (last name withheld for privacy), a stand-up comedian and coauthor of a humor blog, bought a coupon through Lifebooker for a hair salon in Hollywood, California. She walked in for a haircut–but walked out so upset that she decided to write her very first Yelp review about it.
Writing under a pseudonym (as many Yelpers do), Claudia awarded the salon 1 star. She said that she liked the haircut, but not her "completely uncomfortable experience" in the home salon of a male stylist whose oversharing of personal information was off-putting for "a first-time customer who's not interested in his love life" and whose decor looked like a "wild kingdom sanctuary."
Perhaps most offensive to Claudia was "the most aggressive, violent hair-washing I've ever experienced."
She wrote, "I feel like I got head raped."
Those two words, head raped, flashed like a neon going-out-of-business sign for a male stylist with a female clientele that comes to his home for a somewhat intimate personal service.
"I'm hurting enough as it is with the economy," says Paul (last name and business name withheld for privacy), the salon owner and a stylist for 25 years. "You don't have to torture me with your review."
Despite an admirable 4.5-star overall rating, composed of 20 mostly 5-star reviews (32 other 5-star reviews are sitting in the filtered-reviews section), Paul felt tortured because he thought that Claudia's review was connected to someone he had previously dated, someone who he says had written the other personality-attacking 1-star review on his page and someone who he claims wrote another review that Yelp deleted for violation of content guidelines.
He was, understandably, upset.
But in the section of its site for business owners, Yelp urges caution against responding to negative reviews. "If your reviewer perceives that you are being rude, condescending or disingenuous in any way, there's a chance he or she could get angry and make the situation even worse," writes Yelp.
And that's exactly what happened. Paul lashed out at Claudia, and Claudia lashed back.
In a private message, Paul accused Claudia of trying to destroy his business. He said that he had her number, and that his attorney would be in touch. He demanded that she remove the review immediately. Paul says that Claudia private-messaged back that her use of the term head raped was "a joke." He didn't find it funny.
Claudia recognizes that her use of the word raped went too far. "I'm the type of person who's a little outspoken and opinionated," says Claudia. "I'll own that."
Claudia considered taking down the review, but Paul's demands changed her mind. Not only did she refuse to remove the review, but she also posted a subsequent comment to her original review with portions of Paul's private message for all to see.
"Don't threaten people. Back off. That's what Yelp is for," says Claudia about the freedom she has to write a review that she believes reflects her experience.
Yelp: The Silent Enabler
Yelp agrees with Claudia.
Both businesses in this article reached out to Yelp for help. Heather sent email messages to the site about what she considers to be bogus reviews. Paul wrote the company asking it to either remove or filter reviews he considered to have "over the top" language. In both cases, Yelp declined to mediate.
Yelp doesn't have to. It's protected from being liable for content on its site by section 230 of the Communication Decency Act (CDA 230), part of the 1996 Telecommunications Act. That law states that "no provider or user of an interactive computer service shall be treated as the publisher or speaker of any information provided by another information content provider."
In other words, don't shoot the messenger.
Many observers argue that this is as it should be. CDA 230 permitted websites and ISPs to create platforms for people to speak freely, allowing for the boom in user-generated content. Websites don't have to monitor content or decide which content should be allowed–two costly responsibilities that would have prevented companies from taking free-speech risks.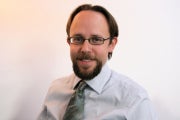 "This is a success story of CDA 230," says Electronic Frontier Foundation senior staff attorney Matt Zimmerman. "You wouldn't have a Facebook if they were responsible for defamatory content."
But if you don't have much sympathy for multibillion-dollar companies like Facebook or Yelp (which recently won a request to dismiss class action lawsuits claiming that the company extorted advertising for mitigating negative reviews), then consider that CDA 230 gives the same shelters to citizen journalists and small-scale advocacy groups.
"If you're running a website talking about police brutality, people are going to come in and post controversial and angry statements. If it was the case that it would have to monitor [user content], the second they get leaned on, it's going to shut down," says Zimmerman. "That's a loss to everyone."
Zimmerman says that the responsibility for fair, accurate content rests with the content creator, meaning the Yelp reviewer and not Yelp itself.
"It may not be a satisfactory answer to some," says Zimmerman. "The alternative is rather dramatic, and maybe an even more clumsy solution to the perceived problem."
Other experts believe that CDA 230 needs a refresh. "It was passed in 1996, the Jurassic era of the Web," says Reputation.com's Fertik about the days when ISPs such as AOL and Prodigy were king. "There are numerous possible small changes that would go a long way to rebalancing in favor of privacy and fairness, and still encourage free speech on the Web."
Businesses Have Little Defense
According to Fertik, CDA 230 could follow the model of copyright law, which provides a simple process for requiring the removal of offending content. The key is that the person claiming defamation, under penalty of perjury, would bear the burden of truth under the law.
This faster, more effective process would be much better than what we have currently.
"Right now, the entire process of seeking redress through law takes years–and even if you win a lawsuit, the offending content stays up on the Web, possibly forever," says Fertik.
But while the law catches up, what might drive Yelp to evolve more quickly is competition.
Yelp has self-recognized limitations in how it automatically synthesizes huge volumes of user content for the reader. In the case of Heather's house-cleaning business, Yelp's automated filtering system quite plausibly painted an inaccurate picture of a legitimate local business. Plus, Yelp lacks additional content, such as hygiene ratings or calorie counts, which can affect consumer decisions. It also doesn't personalize recommendations to tastes, à la the algorithms that Netflix and Pandora use.
Yelp's mission is to provide the real deal about local businesses so that people can enjoy the satisfaction of picking the best option for them. But if Yelp's system fails to surface the best or most accurate information, bad choices will be the result, and both consumers and businesses will suffer.
"Another consumer-review site could come along and create a more comprehensive picture of a [business]," says Harvard's Luca.
For now, however, Yelp is the main game in town.
"I wish I could get on another site, but people go to Yelp. That's what people do," says Heather. "They are really powerful. They hold all the cards right now."
Narasu Rebbapragada is a freelance writer living in the San Francisco Bay Area. She is a frequent reader of Yelp reviews, and has written 15 reviews under the account Little M. She currently has 0 Friends on Yelp, and none of her reviews have been filtered.