Many households are comprised of either single parents, or homes where there are two parents who both work–leaving millions of kids to fend for themselves when it comes to getting to and from school safely. Worrying about kids can be a distraction that impacts productivity, but a new tool from SpectorSoft enables parents to keep better track of their children so they can stay focused on work.
SpectorSoft's eBlaster Mobile for Android and BlackBerry provide IT admins–or parents as the case may be–with the tools to monitor smartphone activity. Now, SpectorSoft has added a new feature called Geofencing that lets parents tap into the GPS location capabilities of the device to make sure kids arrive safely where they're supposed to be.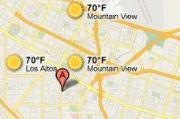 "All parents worry when their kids are out of their sight–are they behaving, doing the right thing, making the right choices? I've spent countless nights pacing the floor and praying that they arrived safely after driving in traffic and that they weren't out late at night when they were away from home," said Paula Sirois, a parent in West Palm Beach, Fla.
The new Geofencing feature provides eBlaster Mobile with the ability to set up virtual fences around designated areas like home, school, neighborhood parks, the local mall, a sports field, or wherever you choose. eBlaster Mobile uses the smartphone to track your child's location and notify you when he or she is inside, or outside of the Geofence, or if they recently entered or left a designated area.
Sirois has been using the new Geofencing feature, and appreciates the peace of mind that it provides. "eBLASTER Mobile gave me my first real and sound night's sleep in years. It automatically sends me Geofencing alerts to let me know that my kids have arrived safely at their destinations and at what time. Every parent has wished to be in two places at once."
eBlaster Mobile–including the Geofencing feature–is available immediately. It only comes in Android and BlackBerry versions right now. SpectorSoft is working on versions for other mobile platforms–like iOS, but there is no firm prediction of when other versions might be available.