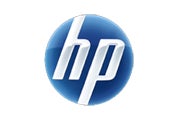 Hewlett-Packard introduced Wednesday its first business ultrabook, offering nine hours of battery life, a solid-state drive, and a security chip that protects data in email and information on the hard drive.
The roll out by HP comes less than a month after the company said that its Personal Systems Group (PSG), which deals in PCs, smartphones and tablets, will stay with the company. HP had earlier talked about evaluating options for this business.
The company also expanded Wednesday its ultraportable consumer notebook PC line with the HP Pavilion dm4, including a Beats Edition. Beats Audio technology was developed by HP in collaboration with artist and producer Dr. Dre, and chairman of Interscope Geffen A&M Records and Beats co-founder Jimmy Iovine, the company said.
HP also introduced Envy 15, Envy 17, and Envy 17 3D notebooks, which will be available in the U.S. on Dec. 7, besides two wireless accessories.
The new ultrabook, called the HP Folio, will also go on sale Dec. 7 at a starting price of US$900.
It has a 13.3-inch (33.8 centimeters) diagonal high-definition display, weighs 3.3 pounds (1.5 kilograms) and is 0.7 inches (1.8 centimeters) thick.
HP said the ultrabook is powered by the latest Intel Core processors without providing details, and can be configured with a range of Microsoft Windows 7 operating systems, including Windows 7 Professional. It also includes a solid-state drive (SSD) with 128 gigabytes (GB) of storage.
HP is attempting to position the ultrabook as bridging the "gap between professional and personal life" as it combines industrial design found on consumer products with the security and usability that business users demand. The Folio model with TPM (Trusted Platform Module) Embedded Security chip is planned to be available in January. TPM is a specification for embedded security in chips, which is implemented in a chip on the motherboard.
The company has focused on reducing the number of accessories like power adapters that business users will have to carry while traveling. A wide array of ports, including Ethernet, eliminates the need to carry dongles, it said.
HP is scheduled to report its fiscal fourth-quarter earnings on Nov. 21