Nokia is planning to enter the tablet market, and will launch a product based on Microsoft's upcoming Windows 8 operating system, according to an executive.
"In June 2012 we will have a tablet running Windows 8," said Paul Amsellem, the head of Nokia France, in an interview with French paper Les Echos on Tuesday.
Nokia and Microsoft have been working closely on Windows Phone-based smartphones to turn around their fortunes in that sector. Given the depth of that relationship, a tablet would be a logical next step, according to Ben Wood, director of research at CCS Insight.
But if Nokia releases a tablet, the company would face the same challenges as other phone makers — including HTC, Research In Motion and Motorola — that have tried to break into the market and so far been spectacularly unsuccessful, Wood said.
So far, Samsung, which has passed Nokia to become the biggest smartphone vendor in terms of revenue, has been the most successful challenger to Apple's dominance in the tablet sector. The company sold about 1.6 million Galaxy tablets during the third quarter, according to data from market research company Canalys. That compares to the 11 million iPads Apple sold in the same period.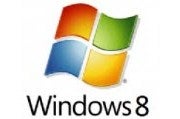 A key factor will be what content and services Nokia and Microsoft are able to package with the Nokia tablet. The early success of Amazon's Kindle Fire tablet as shown the importance of that, according to Wood.
At Nokia's headquarters, the company isn't commenting on Amsellem's statement, according to a spokesman.
Send news tips and comments to mikael_ricknas@idg.com