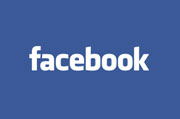 Many Facebook users have been inundated with pornographic spam in their newsfeeds as part of a malware campaign targeting the social network. The company told the BBC it has identified the culprit and vulnerability that was exploited, but is asking users to stay vigilant.
Facebook says it has quarantined the malicious accounts and pages behind the attack, but it also offered some simple tips to help users safeguard themselves in the future. Facebook says:
Don't ever copy and paste code into your browser's address bar unless you're confident the source is legit.
Make sure your browser is up to date.
Report anything weird that you see on Facebook using the "report" links throughout the social network.
If you suspect that malware has already gotten a hold of your Facebook account, or if you're seeing unwanted spam, there are three simple steps to attempt to make your account secure again:
Change your password. This can be done by visiting your account settings. Be sure to use a strong password with a mix of numbers, symbols, capital and lowercase letters and no dictionary words if possible.
While you're in your settings, remove any unwanted Facebook apps. This could be the culprit, or the malware could have installed an app without your knowledge.
Run a virus and malware scan on your entire system.
There are also plenty of third-party products designed specifically to ensure secure time-wasting on Facebook and other social networks. One such offering is BitDefender's SafeGo, which PCWorld's Tony Bradley recently profiled. The SafeGo Facebook App protects against malware, spam and scams. Other products like Defensio provide similar services, with more robust, paid versions available for businesses.
Finally, as always, a little bit of common sense can go a long way online. If something that pops up on your Wall, News Feed or in a message seems suspicious or too good to be true, it probably is. Hit "report" to be safe, or just ignore it and get back to perusing photos of your friends' cats.
Follow Eric on Twitter, and at ericmack.org. Follow PCWorld on Twitter, too.