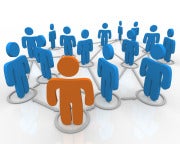 Social networks are no longer just for keeping in touch with friends and family–they're also great resources for job hunters.
According to a survey released Wednesday by software maker Jobvite, more than 22 million landed their current jobs by leveraging their social networking connections. That's a 7.7 million jump–or 53 percent–from last year's survey results.
The survey involved 1200 workers, 69 percent of which were classified as "job seekers"–workers either actively seeking a new job or inclined to take one, should the opportunity arise.
Based on the survey results, Jobvite researchers estimate that 18.4 million Americans found their current job through Facebook, 10.2 million through LinkedIn, and eight million through Twitter. These numbers don't add up to 22 million because some respondents chose multiple networks as the source of their current job.
Eighty-six percent of the survey sample had a social networking profile. Most had Facebook accounts (84 percent), followed by Twitter (39 percent) and LinkedIn (35 percent). Thirty-one percent of respondents had profiles on all three.
Jobvite found that job seekers with larger social networks–"Super Social" job seekers–did a better job at getting referrals than did others with smaller networks. For example, 16 percent of job seekers said they'd received a job referral from their Facebook network, but 25 percent of "Super Social" Facebook users received referrals. The same was true for LinkedIn (nine percent of regular users versus 48 percent of "Super Social" users received referrals) and Twitter (six percent versus 32 percent).
"Our new national survey shows that socially savvy job seekers have an advantage over their fellow job hunters and it's paying off," President and CEO of Jobvite Dan Finnigan said in a statement Wednesday. "While referrals are still the top source of new jobs, online social networks play a increasingly important role in job hunting today."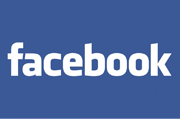 Social networks are not only a source of employment info and job referrals, they're also a source of employee info for employers. In fact, it's become routine for many organizations to check social networks to see what they can learn about potential hires.
According to a study released last month by social media monitoring service Reppler, a whopping 91 percent of employers use social media to screen employees. What's more, 69 percent say they've rejected candidates based on information they've discovered on social networking sites.
Some social networking sites actually make it easier for employers to uncover embarrassing material about candidates by adding new features without fully thinking through the implications on their members' privacy. For example: Facebook's new Timeline feature, which could expose more of a person's personal history than any employee needs to know.
Follow freelance technology writer John P. Mello Jr. and Today@PCWorld on Twitter.