Editor's note: Two apps originally described in this story, Business Calendar and TouchDown for Tablet, are not available for the Kindle Fire.
The consensus of most reviewers of the Kindle Fire is that it's useful as a media consumption device, but not as an erstwhile laptop replacement like the iPad. While that may be the case, the Kindle Fire is cheaper than its Apple counterpart, and it still supports a wide range of productivity apps–especially when you take into account that you can sideload any Android application that you want.
For ease of use, we'll have a look at the apps that currently reside in the Amazon Appstore and pick out some that will let you use your Kindle Fire for to-do lists, email, and document reviewing. If you have any expectations over and above those three items, you'd do best to get yourself and your employees an iPad or a Samsung Galaxy Tab.
1. MailDroid

MailDroid lets you sync all of your email accounts in one place. You can manage even heavy traffic with this app that allows you to move mail to folders. Messages autosave while you type them, and you can save email addresses to your contacts with one touch.
Price: Free with ads

2. ezPDF Reader
Reader reviews cite ezPDF Reader as the best app to view PDF documents due to quick access to the table of contents and how easy it is to annotate PDFs.
Price: $2.99

3. AndroXplorer
This app does the same thing that Windows Explorer does on your PC with an easy-to-use file management system.
Price: Free
4. Evernote Fans of this popular note-taking app will be happy to know that you can download it for the Kindle Fire. While one of the features of Evernote is its ability to take audio, photo or text notes, remember that the price of the Kindle means that it is equipped with no mic or camera to take advantage of these features.
Price: Free

5. QuickOffice
It is important to keep the limitations of the Kindle Fire in mind when installing a document creation app; it can't take a Bluetooth keyboard or any third-party software keyboard alternatives, and the 7-inch display will make your typing and editing options limited. Any office app is best used to review documents and make simple changes rather than create them. Kindle Fire ships with Quickoffice pre-installed, but this version is solely for reading Word, Excel, and PowerPoint Files. But you'll need to download the $14.99 Quickoffice Pro or another document editing app if you want to edit or create new files. Don't mistake the QuickOffice Pro HD for Tablets to be the one that you buy for your Kindle Fire; that more expensive app is specifically optimized for Android 3.x Honeycomb tablets.
Price: $14.99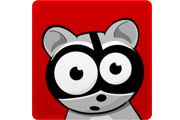 6. Seesmic
Update and peruse all your social networks at once with Seesmic, which supports Facebook, Twitter, and most other social networks that you want to install.
Price: Free

7. Wifi Analyzer Don't waste valuable time jumping from one network to another trying to figure out which one has the best signal. This free app tells you instantly what the best networks are around you and helps you troubleshoot possible issues with your own network.
Price: Free
Angela West dreams of opening a Fallout-themed pub featuring wait staff with Pip-Boys. She's written for big insurance companies, small wildlife control businesses, gourmet food chains, and more. Follow her on Twitter at @angelawest and Facebook.