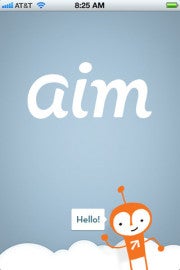 AIM, AOL's seminal instant messenger app, just received a preview update to pull it out of obscurity and compete with other more popular chat apps like Facebook Chat, Google Talk, Skype and a slew of others that aggregate disparate clients and boast features like video and picture-sharing.
The new AIM is available as a Web client or a free download for Windows, Mac, Android, and iOS. The free iOS version has ads, but a $2.99 version does not.
It's been a while since anyone has talked about AIM except as a bygone relic of the 1990s — so what's new in this preview version?
Media chat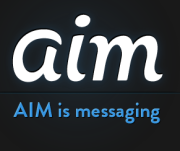 AIM now features a seamless leap into video chat, and photo-sharing isn't relegated to URLs and text: pictures appear in the chat itself. Since both video and photo are so popular nowadays — especially on mobile platforms — this smooth addition is sure to please what remains of AIM's user base.
Message syncing and group chat
Most other chat aggregators save and sync your messages. Now AIM does, too. It also syncs group chats, which are available on all of the app's iterations. Facebook Chat and Google Talk in AIM do not support group messaging, and you can't add phone numbers to this preview version, but AOL is working on those features.
Preferential treatment
Instead of scrolling through lists of chat buddies, the new AIM remembers who you gab with most and places them in the "Recent Chats" category at the top of your buddy list. It's not all good news, though: this addition dismantles the buddy groups feature, so if you've invested time in creating the perfect consortium, you'll have to start from scratch. Android and iOS users are also complaining that there's no way to hide offline buddies in the app, forcing you to scroll through loads of greyed-out contacts.
Offline chats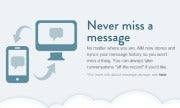 Remember the good old days when posting a "do not disturb" sign or logging off entirely actually mattered? Apparently those days are gone, as AIM now lets you send messages to offline users and the recipient will be notified the next time they log on.
News feed
The desktop client has a news section, but before you get excited about finding a Google Reader RSS alternative, it's almost entirely dominated by the AOL-owned Huffington Post, with a smattering of other AOL properties like TechCrunch and Engadget added for good measure.
A few client chats
Adding Facebook and Google Chat into AIM is a nice way to spare your hard drive extra downloads, but that's all AIM has to offer. Windows Live, Yahoo, ICQ, Bonjour and Jabber are all missing from the party. If you rely on those as well, you'll have to seek a different IM aggregator, like Trillian, Pidgin or Adium.
(Yet another) social feed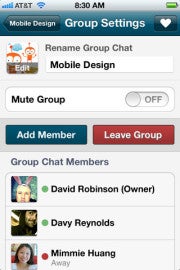 If you're not the type to regularly check Facebook or Twitter, and viewing updates in search engines and through social media aggregators isn't enough, AIM now has its own tweet depository, including Instagram support.
Besides those new features, AIM has been smacked with a fresh coat of paint that makes it look "tablet friendly" (read: just like an iPad app). But is all that enough to make you return to AIM? Or has the former king of instant messaging lived far past its prime?