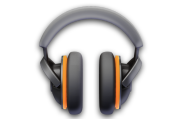 Wednesday's official launch of Google Music comes right off the heels of Apple's iTunes Match going live.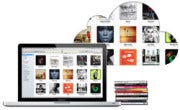 The iTunes Match comes with a $25 yearly fee that you pay to match up your existing music collection with Apple's catalog, move it into the cloud, and then sync it across Mac and iOS devices. ITunes Match even replaces old MP3s with high-quality AAC files in the process.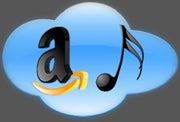 Google's new music store–which will sell individual tracks from a library of 8 million that Google hopes to ramp up to 13 million soon–and its free connected cloud storage service also will compete with Amazon's Cloud Drive, which launched in the spring. All three offer slightly different takes on essentially the same concept: Move your whole music collection to the cloud and supplement it with new purchases from a digital store.
Google, Apple and Amazon's offerings are not quite created equal, however. To help you understand what's going on, here's a chart that compares the features of all three services.
Major Cloud Music Services Comparison
| Feature | iTunes with Match | Amazon Cloud | Google Music |
| --- | --- | --- | --- |
| Cost for new tracks | $.69 – $1.29 | $.99 – $1.29 | $0.99 – $1.29 |
| Album costs | Most are $9.99 | Mostly $7.99 and up | $9.99 and under |
| Cost for cloud service | 24.95/year | 5 GB free, or $1/year per GB for 20 -1,000 GB | Free |
| Sharing | Some via Ping, Facebook; not a strong point | None | Via Google+ Circles |
| Total Tracks | Over 20 million | Over 17 million | Soon to be 13 million |
| Major music labels on board | 4 | 4 | 3 |
| Indie labels | Many, but some have opted out of Match | Lots | Lots, but less than Amazon and iTunes |
| Audio quality | 256 kbps | 256 kbps | 320 Kbps |
| Upload required for cloud service? | Only for songs not in iTunes catalog | Yes, unless purchased from Amazon | Yes |
| DRM | No | No | No |
| File types | Converts all to AAC | MP3 | MP3 |
| Compatibility | iOS Devices, PCs | PCs, Android devices, Kindle Fire | Purchase music on PC only, mobile app update coming soon |
| Devices | iOS | Android, Kindle | Android |
| Storage limit | 25,000 song limit for Match | Limited by amount of space purchased | 20,000 songs in Music locker |
| Exceptions? | Songs from iTunes store don't count against the limit. | 1,000 track limit on free 5GB plan | Google Music purchases don't count against the limit. |
| Streaming? | Listen while downloading | Yes | Yes |
| Download to devices? | Yes | Yes | Yes |
| Song previews | 90 seconds | 30 seconds | 90 seconds |
| Purchase point | iTunes | Amazon Store | Android Market |
| Musician services | Not so much | Not directly; works with third party labels and distributors | Indie artists can sell and promote songs |
| Unique feature | Replaces all files, even old, low-quality MP3s, with 256kbps AAC | Buy one Amazon album, get a free upgrade to 20GB of space | Google+ contacts can listen to your tracks free, one time |
In Video: Google's Next Targets: iTunes and Amazon Music